Back to top
Outdoor Outings for Kids: Bear Valley Visitor Center in Point Reyes
Our go-to spot for family hikes and outdoor excursions in Marin is the Bear Valley Visitor Center at Point Reyes National Seashore. Home to the park's main visitor center and headquarters, it's a wonderful place for kids and adults alike to learn about nature and local history and explore the outdoors. It has so much to offer: picnics, hikes, views, and wildlife.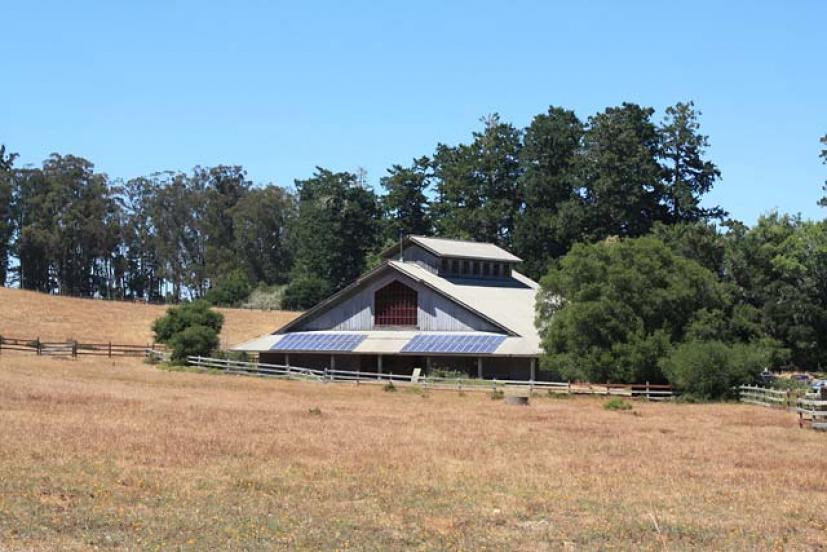 The visitor center itself is always our first stop. With interesting dioramas and displays about the wildlife around Point Reyes, free audio-visual programs, and an information desk manned by helpful rangers and volunteers, the visitor center is a great place to learn about Point Reyes and its amazing natural history. You can also learn about the human history of the area, too, through exhibits on the Miwok Indians who once inhabited Point Reyes, the visit of English seafarer Sir Francis Drake in the 16th century (look for the cool cutaway model of Drake's ship The Golden Hinde in the center's auditorium), and the Point Reyes Lighthouse.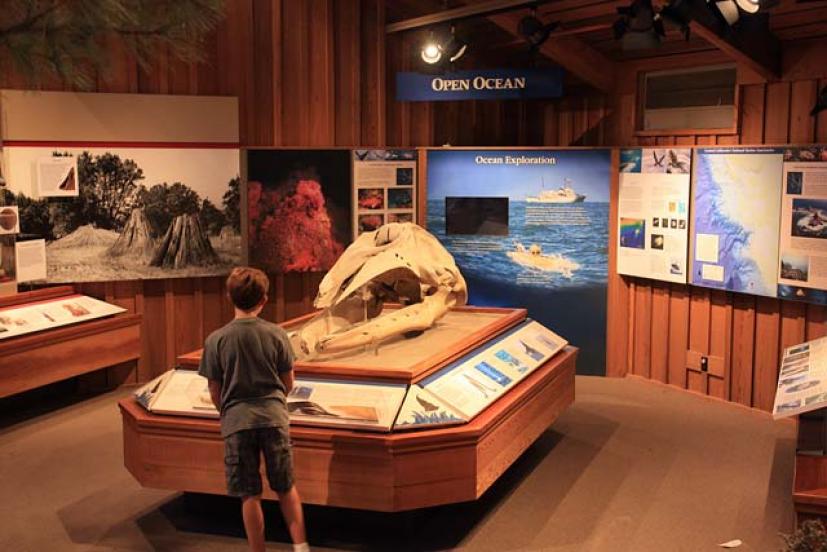 Kids visiting the center can get a chance to become junior rangers by asking for a free booklet at the information desk. The booklets offer a variety of activities for kids to complete in order to earn a neat embroidered Point Reyes National Seashore Junior Ranger patch. The ranger even swore our kids in as junior rangers and announced their names over the PA system. The books have several sections, each tailored to one of the park's visitor centers, and the tasks are fun and easy to do.
Kids also love the touching table where they can handle a variety of natural history specimens, including bones, antlers, rocks, shells, and more. Right now, the visitor center commemorates the centennial of the Marconi & RCA wireless radio stations in West Marin with an interactive exhibit where kids can spell out their names and birthdays in Morse code. The visitor center has a small book store and gift shop, too, where you can shop for t-shirts, hats, natural history books, toys, posters, and other souvenirs.
Hikes for Families in Bear Valley
Bear Valley is also home to some of our favorite kid-friendly hikes in Marin. Families with little ones will want to check out the Earthquake Trail, a paved loop with bridges and a peaceful stream that explores the effects of the great 1906 earthquake. It's perfect for an easy walk with the stroller.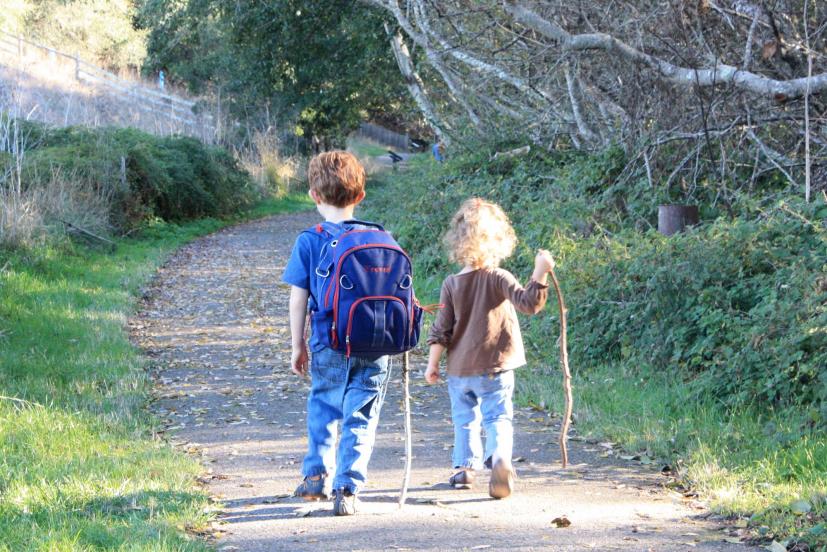 Kule Loklo Trail leads to the reconstructed Coast Miwok village of the same name. Families can explore traditional Miwok dwellings and ceremonial buildings, and the site often plays host to events like the Big Time Festival in July. It's a must-visit for families with fourth graders studying California history!
Hike up to the Morgan Horse Ranch to visit an old-time farm with a big red barn, horses, and horse-related exhibits to look at. If you're lucky, you'll even be able to meet and pet some of the horses, who are raised and trained at the ranch for use in national parks throughout the United States.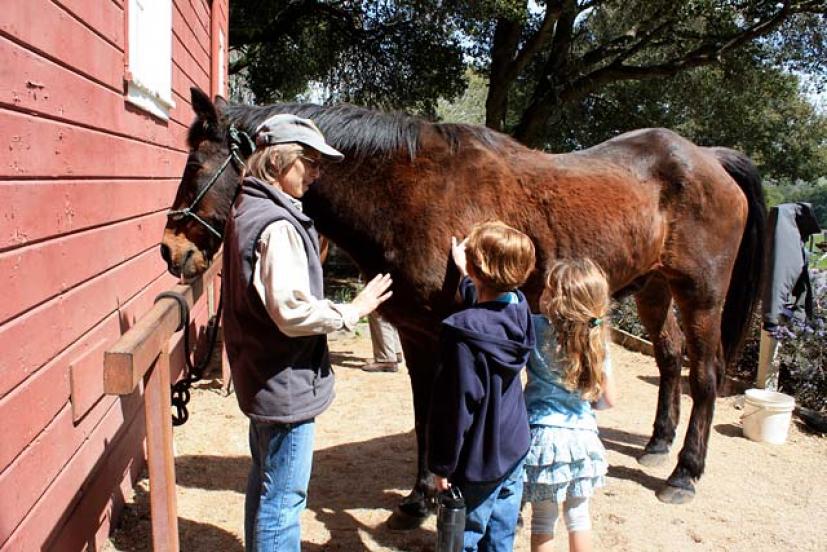 For older kids, the interpretive Woodpecker Trail is a fun hike that takes you through meadows and Douglas fir forests. Pick up a brochure at the visitor center or in the holder at the trailhead to learn about the plants and animals that you'll see (and hear, in the case of the woodpeckers) along the way. The Woodpecker Trail is not suitable for strollers. This trail ends at the Morgan Horse Ranch, and you can stop there and check out the exhibits or continue along the Morgan Trail which follows the edge of the horse paddock and meets up with the Kule Loklo Trail on the other side.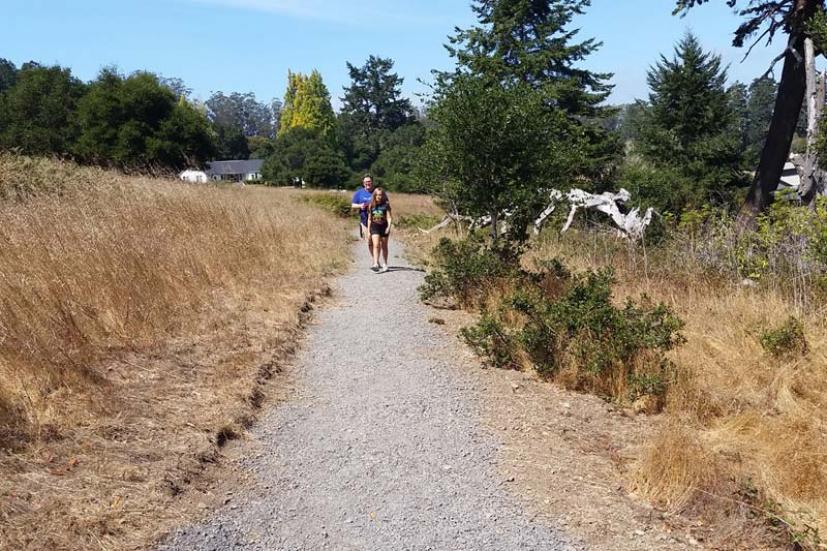 If you're up for a longer and more challenging hike, head west on the Bear Valley Trail. This trail heads all the way to the Pacific Ocean—about a 8-mile round trip, but shorter hikes are easy to do as well. Try hiking to Divide Meadow, site of the long-gone Bear Valley Country Club. It's about a mile-and-a-half each way and the big grassy meadow is the perfect place to stop for lunch or a snack, or even a bathroom break (there are vault toilets located there). There's plenty of wildlife watching at Divide Meadow —we've seen deer all sorts of birds, and even bobcats. Bear Valley Trail follows a creek up and over Inverness Ridge. It's shaded, with gentle inclines, and it's perfect for bikes, too.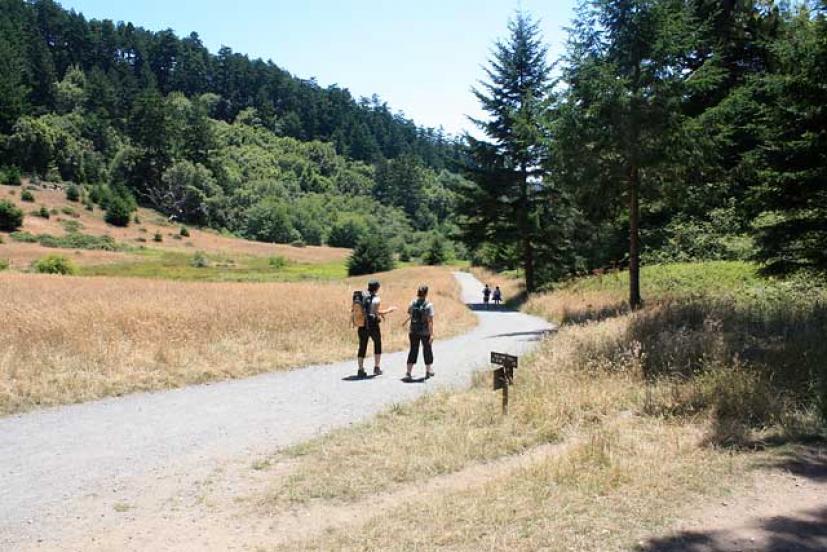 If You Go
There's so much to do at Bear Valley that it really bears repeat visits year-round. We've visited in the summer, fall, winter, and spring, and it's always been a great outing. Spring and fall are the nicest times of year to visit. Summer brings the usual coastal fog, which can be a nice break from the heat if that's something you're looking for. Winter can be an excellent time to visit, too, when it's not raining. West Marin weather is notoriously unpredictable, so make sure you bring clothing that can be layered, just in case. Bring sturdy shoes for hikes, as well as sunscreen and hats.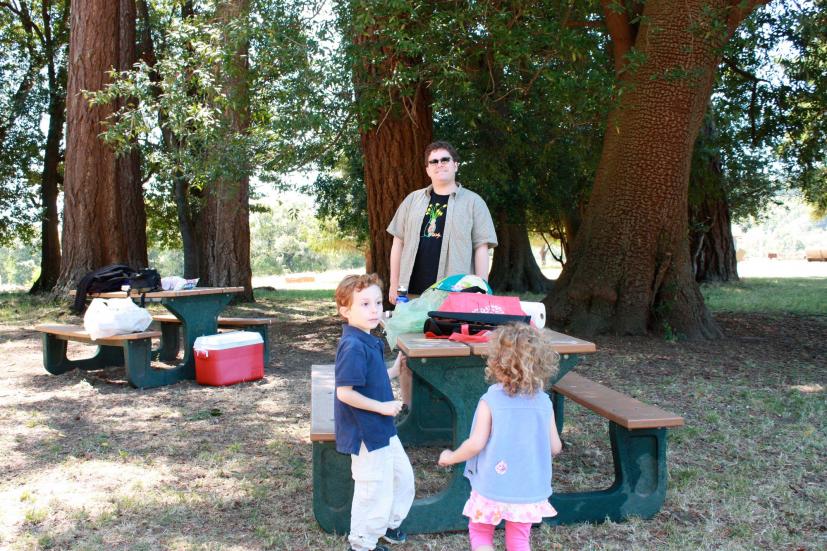 Drinking water is available available at Bear Valley's visitor center and the picnic area, and restroom facilities can be found in both those places as well as at Kule Loklo and Divide Meadow. Also on the Bear Valley grounds are picnic tables and charcoal BBQ grills. We love to bring a picnic lunch and enjoy the outdoors before we head off on our hike. During the summer months, the picnic tables do fill up quickly, so it's always good to bring a picnic blanket just in case. No food is available at Bear Valley Visitor Center, but you can pick up picnic items and snacks at the Palace Market, Bovine Bakery, Tomales Bay Foods, or the Whale of a Deli in Point Reyes Station. If you plan on using the BBQ grills available in the picnic area, make sure you bring your own charcoal; no wood fires are allowed.
To get to Bear Valley, take Point Reyes–Petaluma Road, via either Novato Boulevard or Lucas Valley Road, west to Highway 1. Turn left at the stop sign and follow Highway 1 down through Point Reyes Station. After the bridge, turn right onto Sir Francis Drake Boulevard, then turn left onto Bear Valley Road. Follow Bear Valley Road south about two miles; the entrance to the Bear Valley Visitor Center is on your right and is clearly marked.
An alternate route from central or southern Marin is to follow Sir Francis Drake Boulevard west through the San Geronimo Valley to Olema. Turn right onto Highway 1 in Olema and then take your first left onto Bear Valley Road. Follow Bear Valley Road about a half mile to the Bear Valley Visitor Center.
Plenty of parking is available in the paved lot in front of the visitor center and in the larger dirt parking lot near the picnic area. Bear Valley is a popular destination, for tourists, local day trippers and picnicers, and hikers and campers heading to the nearby trailheads, so it can get very busy on weekends and holidays, especially during the summer.
The Bear Valley Visitor Center is open year-round from 10 am to 5 pm on weekdays and 9 am to 5 pm on weekends. Hours are sometimes extended during the summer. For more information, call (415) 464-5100 or visit www.nps.gov/pore.
Sign up for tips & news for Marin families!