Back to top
Exploring Angel Island with Kids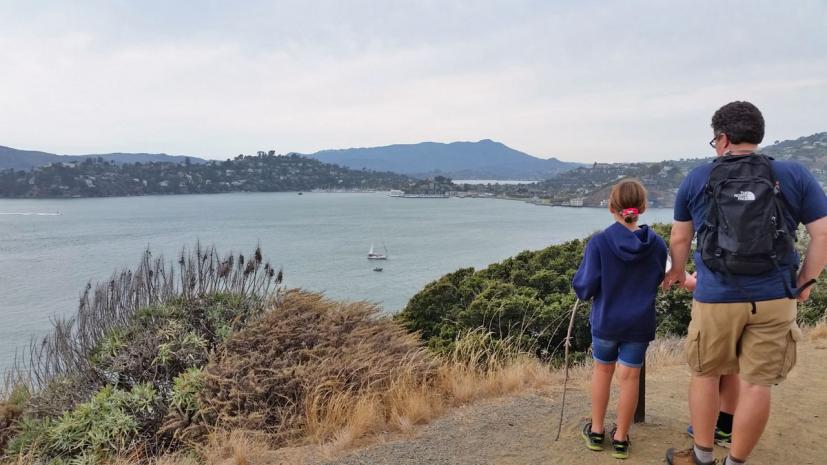 One of San Francisco Bay's most prominent landmarks, Angel Island has played a considerable role in the history of California and is now one of the Bay Area's favorite spots for hikers, tourists, history buffs, and anyone who just wants to get away from the busy life on the mainland. It's a great place for a family day trip, with plenty of opportunities to picnic, hike, ride a bike, learn, and just take in the surrounding natural beauty, plus there's a boat ride involved, too!
Angel Island is just a short boat ride away via the Angel Island–Tiburon Ferry. The ferry ride is quick and efficient, and it's half the fun of the trip. After the short 12-minute trip, you disembark at Ayala Cove and get ready to explore the island.
At various times Angel Island has been home to Civil War army post; a processing facility for troops in World Wars I and II; an immigration station known as the "Ellis Island of the West;" a World War II prisoner-of-war camp housing German, Japanese, and Italian soldiers; and a Cold-War-era Nike missile base. Currently, it's maintained by the California State Park system and is entirely devoted to recreation.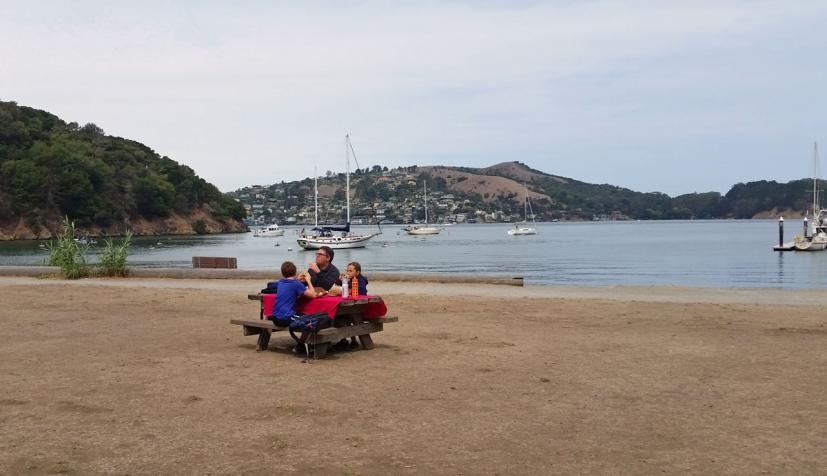 When we visit, we like to eat lunch at the Ayala Cove picnic area and check out the nearby visitor center. After that, it's time to explore! Families can bike or hike the miles of trails and fire roads that circle and cross the island, and visit historic sites like Civil War-era Camp Reynolds and the historic US Immigration Station, which processed countless immigrants, mostly from China, between 1910 and 1940.
Camping is a popular activity on Angel Island, too, and it's considered one of the Bay Area's premier camping spots, offering both group campgrounds and individual tent sites. You can reserve a hike-in tent site online at www.reservecalifornia.com.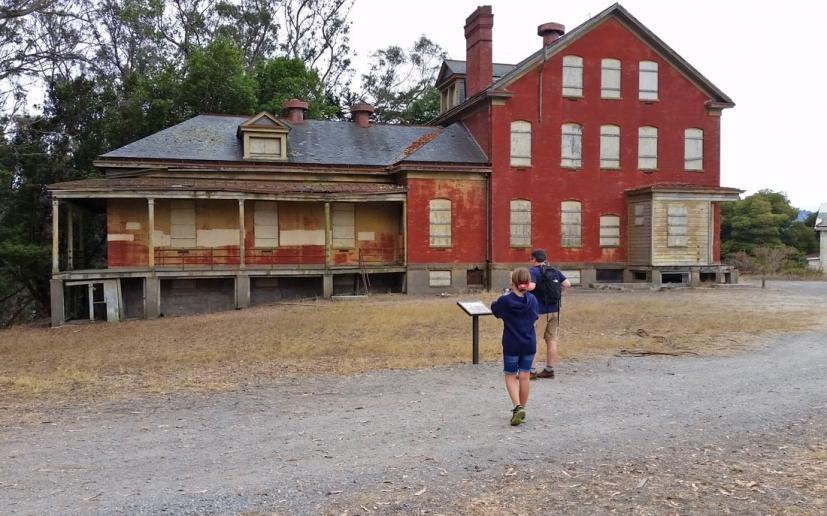 One of the highlights of a weekend visit to Angel Island is the afternoon cannon firing at Camp Reynolds. Rangers show how to prepare, load, and fire a 19th-century muzzle loading cannon, and are happy to answer questions and let visitors take a closer look—after the firing, of course. Cannon firing demonstrations usually take place at Camp Reynolds on Saturdays and Sundays at noon and 1 pm, May through October.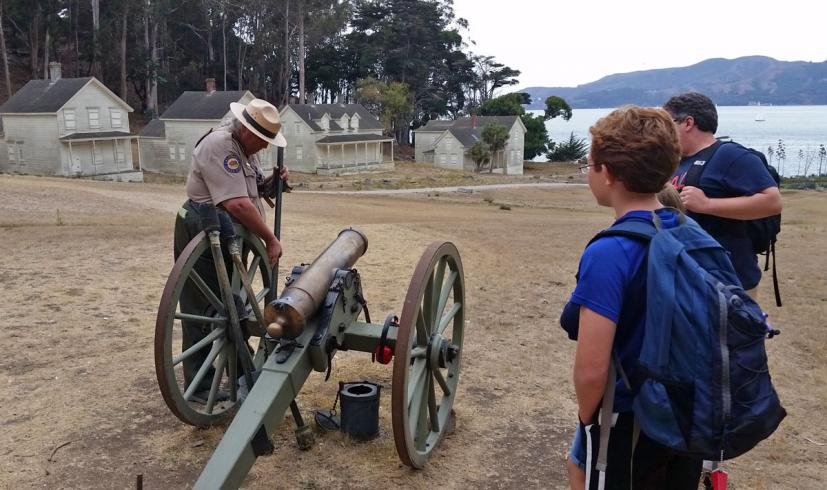 If hiking or biking aren't part of your plan, you can take a tram tour ($17 adults, $16 seniors 65+, $11 kids 12 and under, free for children on laps). Of course there's nothing that says you can't just hang out at Ayala Cove and let the kids play on the beach and splash in the water.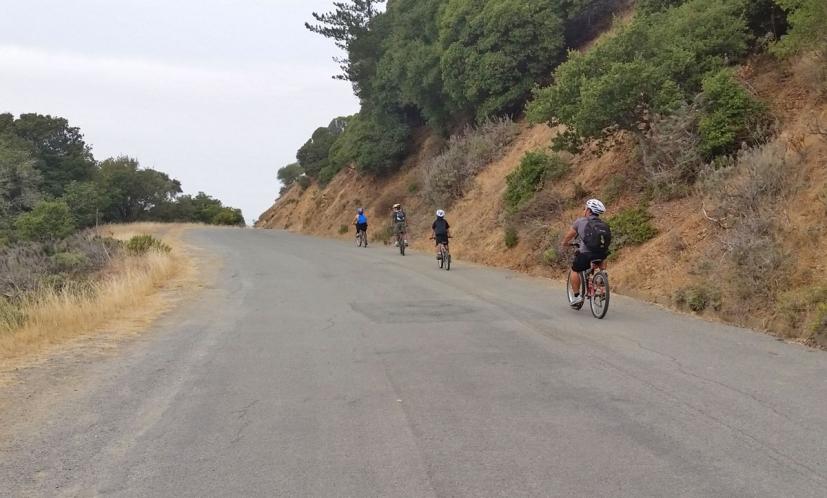 The Angel Island Café and Cantina offer food and drink, including soups, salads, ice cream, coffee, sandwiches, burgers, street tacos, Hog Island oysters, beer, and wine, as well as a Healthy Kids menu.
Special events on Angel Island include Civil War Days in June and Holidays on the Home Front and Victorian Christmas programs in November, where living-history interpreters and reenactors teach visitors about 19th- and 20th-century life on the island.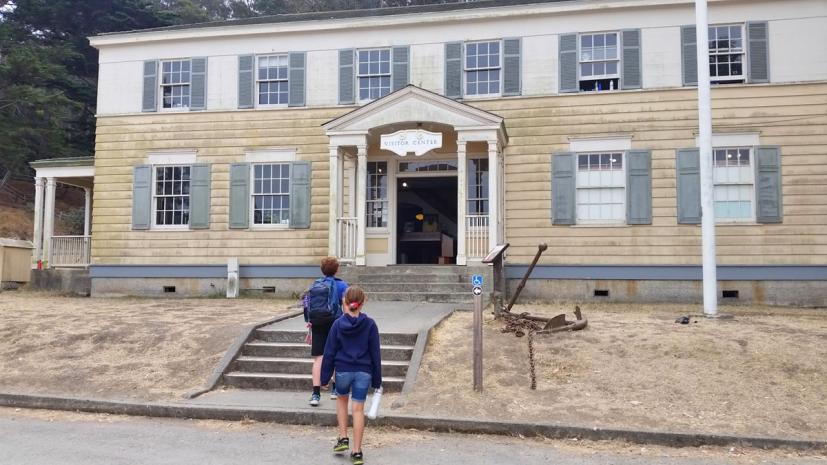 For more information on Angel Island State Park, including an event calendar, maps, and brochures, visit the State Park Service's official website, the website of the nonprofit Angel Island Association, or www.angelisland.com.
If You Go
Angel Island is open 8 am to sunset year-round. Park admission is included with your ferry ticket. There is no scheduled weekday ferry service to the island from November through March.
To get to Angel Island from Marin, take the Angel Island–Tiburon Ferry, which departs from the waterfront in downtown Tiburon. Advance tickets are recommended; order yours online. Masks or other face coverings are required for all unvaccinated passengers and highly recommended for everyone. 
Round-trip fares are $17.40 for adults 13 and over, $16.20 for seniors 65+, $15.20 for children 6–12, $6 for small children 3–6, and free for toddlers 2 and under. Bicycles will cost you an extra $1 each. For complete schedule, visit www.angelislandferry.com.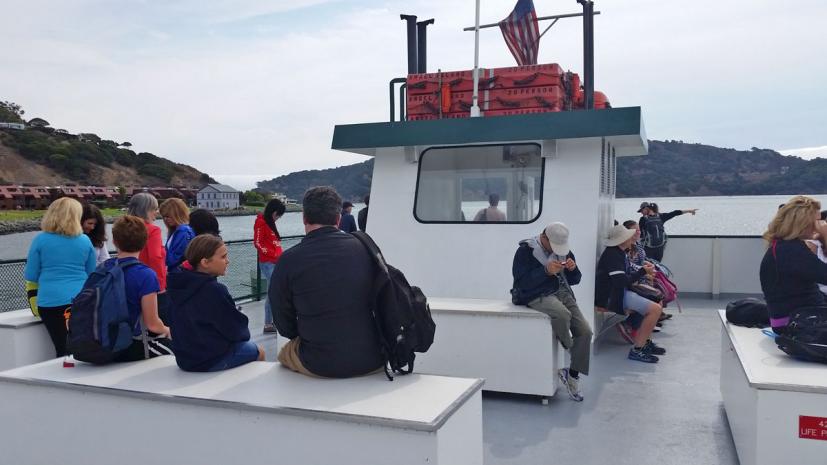 Paid parking is available in lots throughout Tiburon. The lots closest to the ferry dock off Main Street charge $20 for all-day parking, but if you don't mind a short walk you can find $5 all-day parking further down Tiburon Boulevard.
No skates, skateboards, or scooters are allowed on Angel Island. Drinking water and restrooms are available, as are food and drink at the Angel Island Café and Angel Island Cantina. Bring hats and sunscreen, since much of the island is unshaded, and dress in layers since weather can change at a moment's notice. Most of the fire roads on the island are perfect for walking with a sturdy stroller.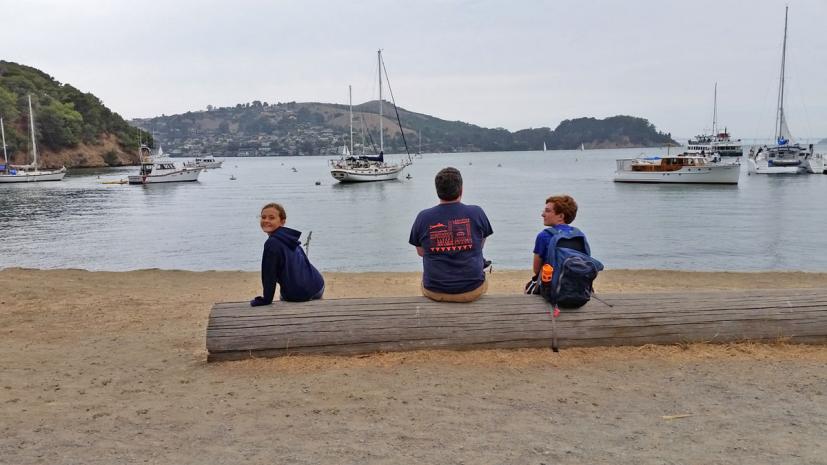 Sign up for tips & news for Marin families!