Back to top
Hit the Trail at Indian Valley Open Space Preserve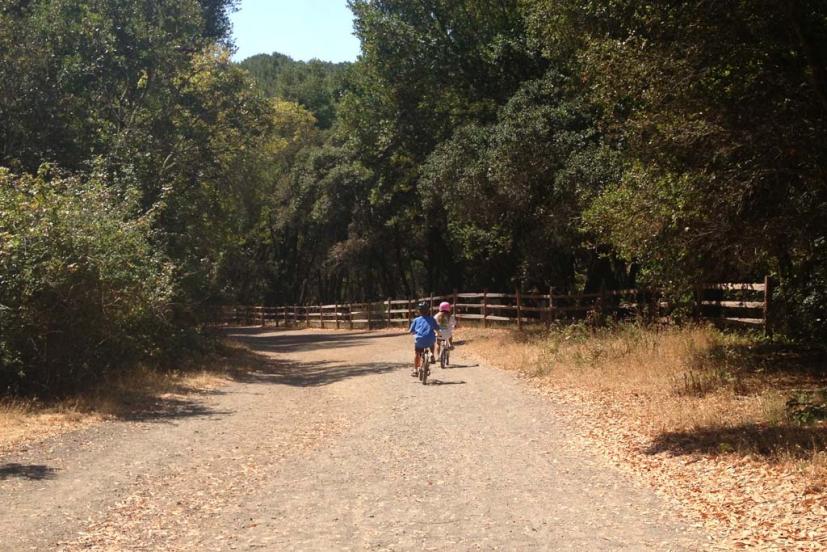 One of the great things about living in Marin is the amount of easily accessible open space. Almost everyone has at least one trailhead right around the corner, so there's no excuse not to take the family on an outdoor excursion whenever possible. One of the most popular areas for hiking, horseback riding, cycling, and more in northern Marin is Indian Valley Open Space Preserve in Novato.
Located adjacent to the College of Marin's Indian Valley Campus, this 885-acre preserve is criss-crossed by a wide variety of trails, most shaded by oaks and California bay laurels, making it a pleasant place to go for a hike on a hot day. During various times of the year you can find a waterfall, wildflowers, and peaceful Pacheco pond, which is often teeming with wildlife like toads, frogs, fish, and newts. It's a popular destination for school groups studying our ecosystem.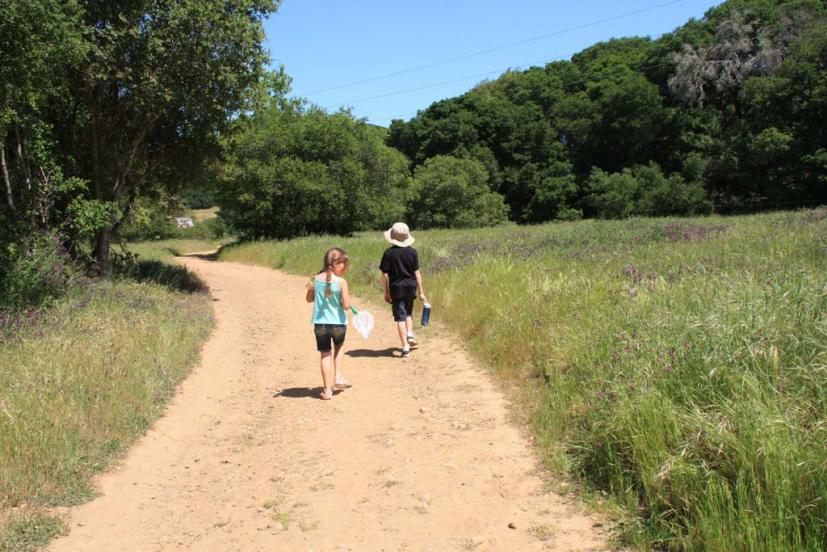 The main trail is Indian Valley Fire Road. It's flat, wide, and well maintained, and it's a great place for walking, a bike ride, and even a hike with an off-road stroller. You'll often find horses and their riders as well as dog-walkers here. (Dogs can be walked off-leash on the fire road, but must be on-leash on all other trails.)
Other trails that branch off from the fire road include Pacheco Pond Trail, the wonderfully named Buzzard Burn Trail (named after what happens to unfortunate birds that land on the nearby power lines), and the Waterfall Trail. Some of these involve pretty easy elevation changes.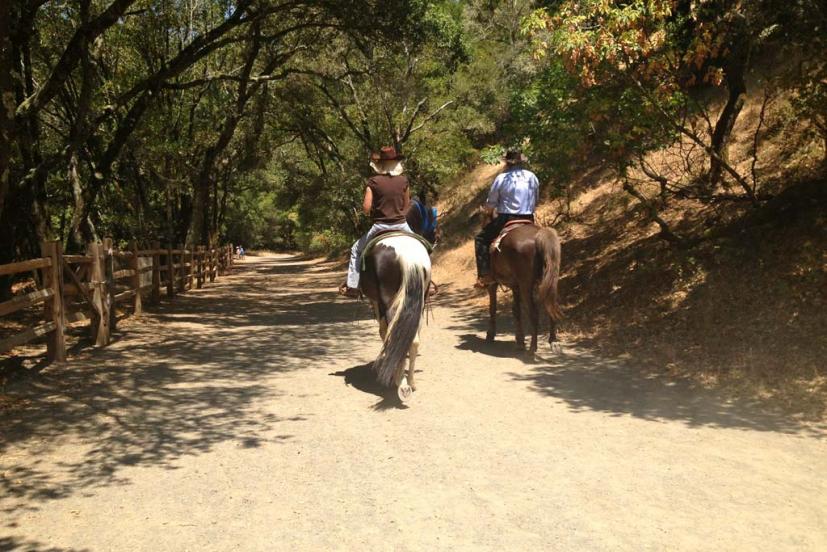 One of our favorite outings here is to walk or bike on the Indian Valley Fired Road from the trailhead on Indian Valley Road to the Indian Valley Organic Farm and Garden, where we pick up some fresh organic produce for dinner. The garden is open to the public for produce shopping every Saturday from 10 am to 1 pm. Follow the fire road until you get to the Open Space District Gate near the IVC sports fields, then turn left and follow the path around the soccer field to the farm.
The whole trip is a little over 2 miles round trip, and makes for an easy family hike or bike ride. Make sure you bring cash and pack a shopping bag or two in your backpack to carry back your veggies.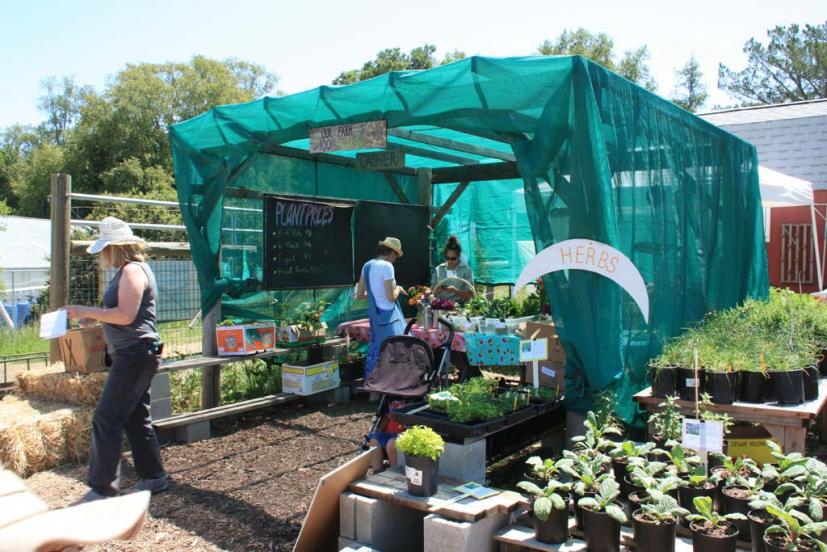 Indian Valley Open Space Preserve is well worth an outing, and with the landscape changing in response to the seasons, is enjoyable at any time of year. You can access the preserve from the Indian Valley Campus parking lot at the end of Ignacio Boulevard. There's a fee for parking there during the week, and the preserve can be found a short distance from the parking lots past the college's baseball fields.
Another starting point, which is our favorite, is off Indian Valley Road at the north end of the preserve. There is limited street parking along the road. Follow the short gravel easement road past some houses and you'll see the trailhead and gate leading to Indian Valley Fire Road.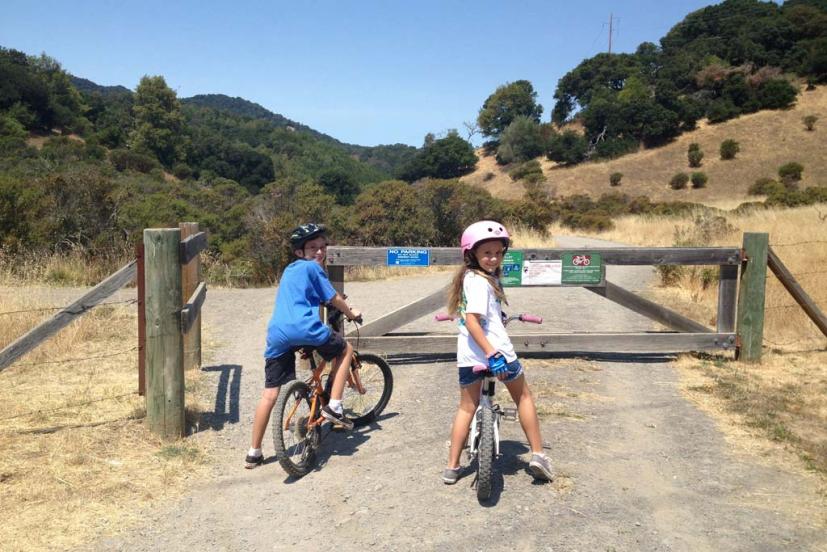 Take the usual precautions: poison oak abounds, and there are ticks in the grass off-trail. Bring your hats and sunscreen for the non-shady parts of the trail, and make sure to pack along plenty of water for everyone.
Learn more about Indian Valley Open Space Preserve and our other wonderful open space resources at the website of Marin County Parks, where you can also download printable trail maps.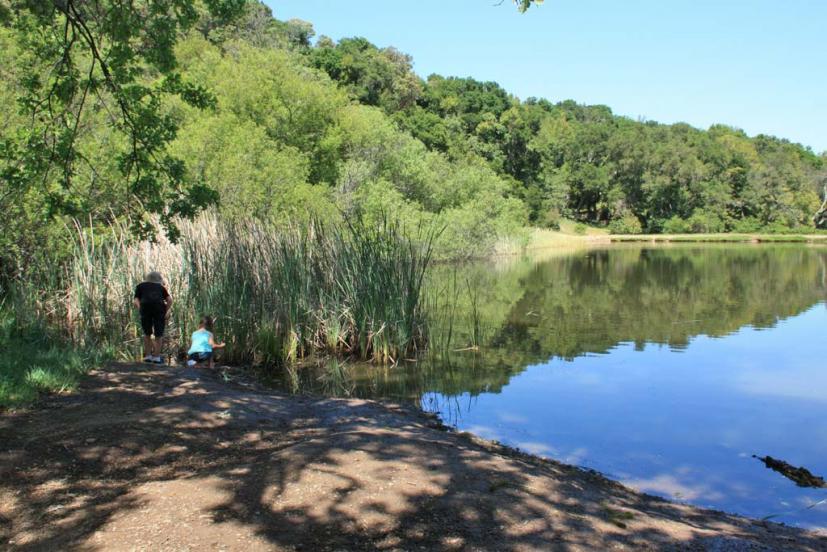 Sign up for tips & news for Marin families!