Back to top
Keep the Learning Alive with Summer Reading Programs at Marin Libraries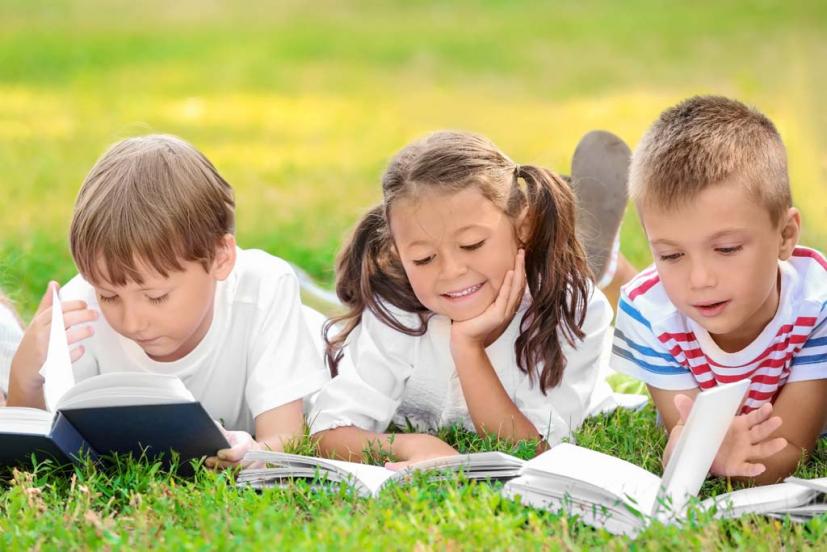 It's hard to believe that the school year is nearly over. You can keep the learning—and fun—alive this summer by participating in your local Marin library's summer reading program. Right now, libraries are closed due to COVID-19 regulations, but curbside pickup is now open at many branches and we look forward to them fully opening soon!
This year the Marin County Free Library has two summer reading games for kids. Print the "Tales to Trails" reading game at home and keep track of reading and fun activities every day via the fun game board. You can also sign up for the online Tales to Trails Summer Challenge, where you can log your minutes, earn badges, and join with others in our community to reach the summer reading goal of 1 million minutes. Take part in either or both activities! The Kids Summer Challenge is for kids ages 0–12 years. Kids who have completed the 5th grade can take part in the library's Teen Summer Challenge. The library is putting together take-home kits of crafts, art supplies, and other projects for teens to pick up at their local library. Learn more on their website.
At the Mill Valley Library, kids can join in on the "Wild About Books" summer reading program. Sign up for the program online, then download or pick up a reading log from the library and color in a rectangle for each day you spend at least 20 minutes reading. Win Wild About Books stickers and more. This summer the library will offer grab and go activity bags, Picture Book Packs to help you find great books, virtual programs, and programs for middle- and high-school students. Learn more about the reading program and personalized reading lists on their website.
The Larkspur Library's summer reading program has gone virtual via the Beanstack app. They offer summer reading challenges for children ages 0 to 5 and 5 to 12; teens can participate with the Beanstack app or by downloading a summer reading bingo card. Login to the app (starting now!) and track your time to earn virtual badges, complete your summer reading challenge, and earn a Summer Reading Award. Everyone who finishes will be entered in a summer prize raffle, too. Learn more here.
Photo: Shutterstock
Sign up for tips & news for Marin families!