Back to top
Summer Challenge for Kids and Teens at the Marin County Library!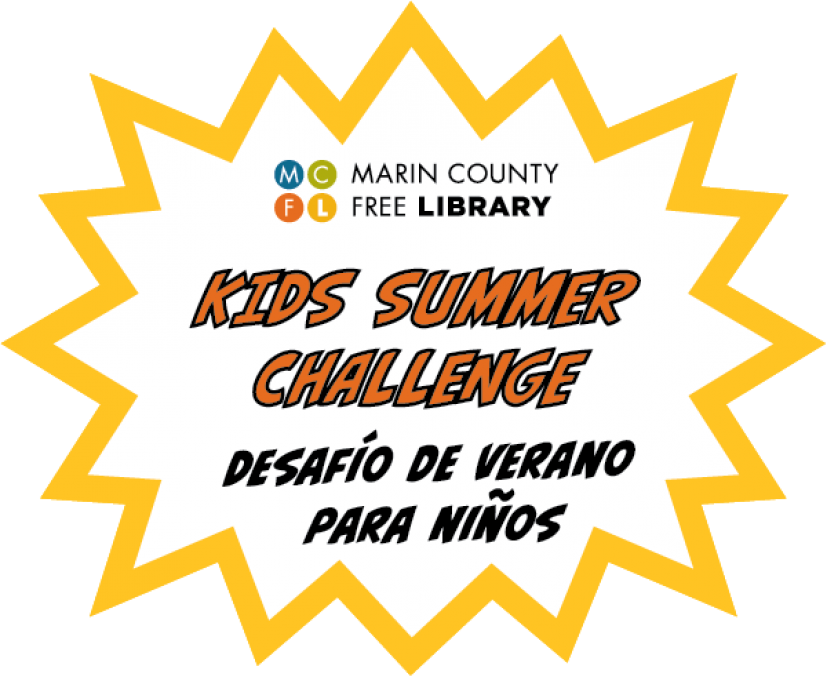 It's hard to believe that it's already the end of the school years. You can keep the learning—and fun—alive this summer by participating in the Marin County Free Library's 2017 summer learning program. To participate in the Kids Summer Learning Challenge, all you have to do is visit your local branch of the Marin County Free Library, pick up a summer reading folder, and start reading.
Young readers will earn a Book Buck for each 100 minutes that they read or are read to. Book Bucks can then be redeemed for a variety of prizes, and kids who complete the Learning Challenge will get a Gold Medal Reader button. Participants can also donate their Book Bucks to the library's Giving Program; this year the Friends of the Library will donate a dollar to Marin Foster Care Association for every Book Buck donated.
Teens can participate in the 2017 Teen Summer Challenge, where they can earn scratcher tickets by checking out books, writing book reviews, and attending teen events a the library. More visits to the library mean more chances to win!
A wide variety of fun family special events is planned for this summer at library branches across Marin, including puppet shows, maker programs, and the popular "Read to a Dog" events. For teens, events will include cosplay, movie night, mini maker camp, and more. Check out the whole schedule here.
Find out more about the summer reading program and all the fun going on at your local library branch this summer at www.marinlibrary.org.