Back to top
Keep the Learning Alive with Summer Reading Programs at Marin Libraries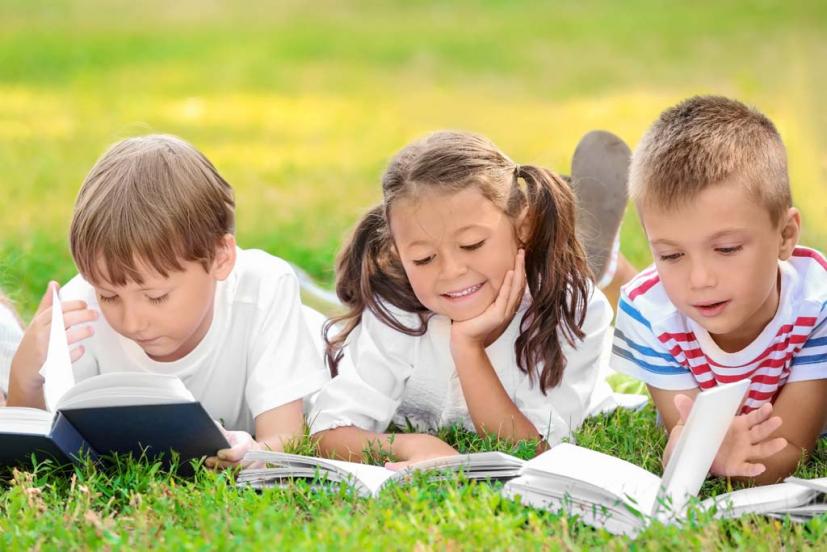 It's hard to believe that the school year is nearly over. You can keep the learning—and fun—alive this summer by participating in your local Marin library's summer reading program. Check each library's website for summer reading events, both virtual and in-person.
Belvedere Tiburon Library
Belevedere Tiburon Library's summer reading program starts June 12 and features a new freebies each week as well as fun events, performances, and book recommendations all summer. Learn more here.
Larkspur Library
Play summer reading bingo with the Larkspur Library's summer reading program, and win fabulous prizes! The program runs from June 1–August 5, and kids, teens, and adults can participate. Learn more here.
Marin County Free Library
Keep reading with Marin County Free Library's Summer Adventure 2023 for kids ages 0–12, which starts on June 1. Pick up a free copy of the Adventure Journal from any library branch; you can also print a copy at home. Use your journal to keep track of reading and fun activities. Kids who have completed the 5th grade can take part in the library's Teen Summer Adventure. Learn more on their website.
Mill Valley Library
At the Mill Valley Library, kids can join in on the summer reading program. Pick up a reading log from the library and a book of your choice and get started. In addition, there will be events for kids and teens Monday–Thursday, some of which require advance registration, as well as Wednesday on Stage shows in the outdoor amphitheater. Registration begins June 5 and reading logs will be available June 9. Learn more on their website.
San Anselmo Library
Sign up for the San Anselmo Library's summer reading program at the library starting June 4. Get a goodie bag and free book just for signing up! Also, enjoy fun events like Wacky Wednesdays performances on the library lawn and more. Answer the weekly trivia question to be entered into the raffle for Pacifics, Giants, and A's tickets. Learn more here.
Sausalito Library
Join Sausalito Library each week as they feature educators and performers who are raising awareness of mindfulness, community, culture, STEM, storytelling, animals and nature — all while having fun! Starting June 9, pick up a book and reading log at the library or download and print one at home. Complete four activities to turn in your reading log and get a raffle ticket to enter a chance to win one of the grand prizes! Learn more here.
Photo: Shutterstock
Sign up for tips & news for Marin families!