Back to top
Visit a Museum for Free in January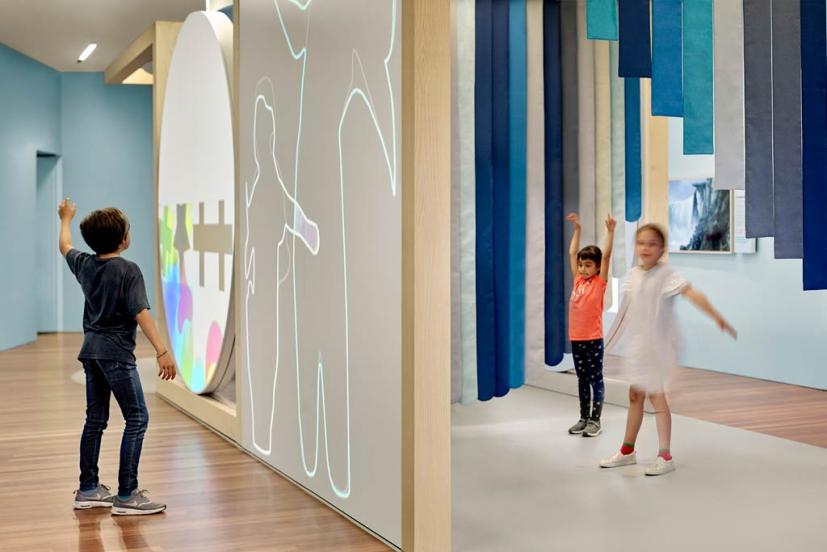 Check out the de Youngsters Studio for free at the de Young museum. Photo: de Young museum
Did you know you can visit most of the Bay Area's major museums and cultural attractions for free every month? Just about all museums have one day a month set aside as a free day. They all aren't on the same day, too, so if you plan it right you can take in several museum outings without having to pay a thing.
Note that most museums charge for admission to special exhibitions and usually only the special exhibition fee is charged on free days; see details with each museum listing below.
Also, groups are generally not admitted on free days; check with each museum for their free day group policy.
Every Saturday
For general admission for San Francisco Bay Area residents; must show proof of residency like a valid photo ID or utility bill.
First Tuesday of the Month—January 4
First Thursday of the Month—January 6
Bank of America Museums on Us—January 8 & 9
Bank of America or Merrill Lynch credit or debit card holders get free general admission on the first full weekend of every month. Present your card and a photo ID for admission (one free general admission per cardholder). Get full details here. Participating museums include:
First Sunday of the Month—January 9
Second Tuesday of the Month—January 11
If you can't make it to the museum on any of these free days, don't worry—the Marin County Free Library offers Discover & Go museum passes for patrons to check out. These passes provide free or discounted admission at many San Francisco Bay Area museums, including the Asian Art Museum, the Lawrence Hall of Science, the California Academy of Sciences, Exploratorium, the Charles M. Schulz Museum, Children's Fairyland, Pacific Coast Air Museum, the California State Railroad Museum, and more. You can even log in with your library card number and print a pass online! You can also check out passes to the Bay Area Discovery Museum at your local Library. Visit their website for more information.
Sign up for tips & news for Marin families!