Back to top
Blueberry Buttermilk Breakfast Bread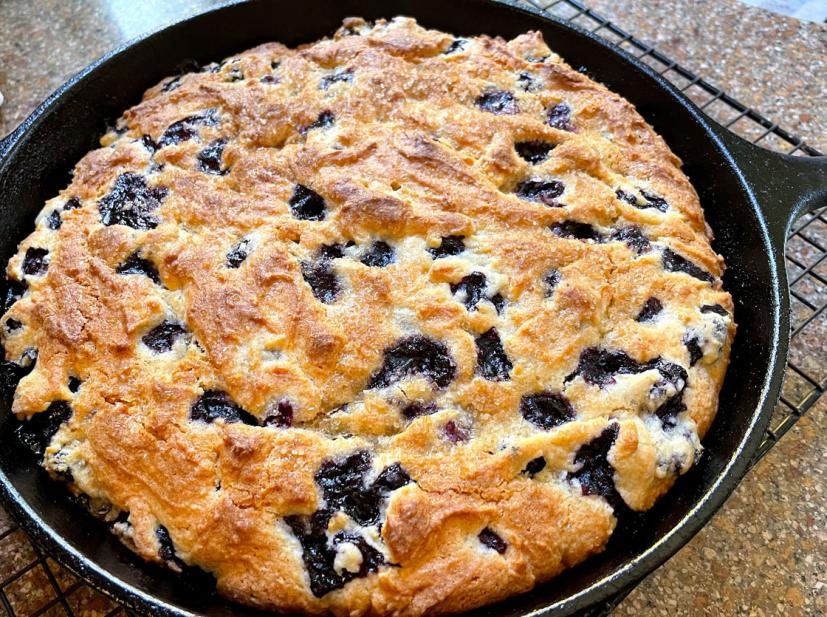 When we have fresh blueberries on hand — and we have a surplus right now after doing blueberry u-pick at Duckworth Family Farm in Sebastopol — we like to make this easy and delicious breakfast bread. It's perfect for breakfast or really for a snack any time. It's not quite a coffee cake and doesn't involve a lot of effort, but it's always really amazing, especially if you have fantastic blueberries. (Here's a secret: It's even good with frozen blueberries.)
Ingredients
2 cups fresh blueberries
2 cups all-purpose flour
1 stick (1/2 cup) unsalted butter, softened (plus more for greasing the pan)
1 cup granulated sugar
1 large egg
1 tsp vanilla
Zest of 1 organic lemon
1/2 cup buttermilk
2 tsp baking powder
1 tsp kosher salt
Demerara sugar or additional granulated sugar for sprinkling top of bread
Directions
Preheat your oven to 350°F. Grease a 9-inch cast-iron skillet or baking dish and set aside.
In a large bowl, cream butter, lemon zest, and sugar with a hand-held electric mixer. Add vanilla, egg, and buttermilk and mix until thoroughly combined.
In another bowl, add flour, then take out about 1/4 cup and toss with the blueberries. Whisk baking powder and salt into the remaining flour.
Mix in the flour mixture bit by bit with a silicone or rubber spatula. When all ingredients are incorporated, gently fold in the blueberries.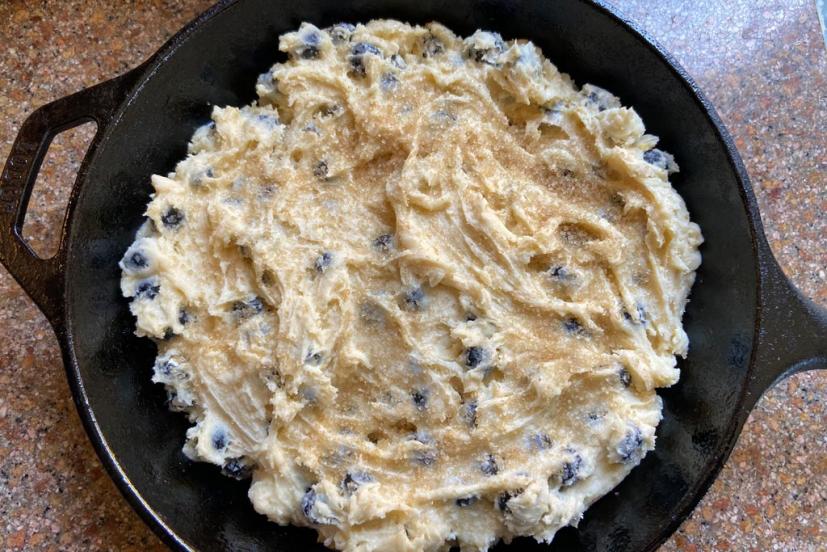 Scoop the batter into your prepared pan. It's pretty thick, so don't worry too much about smoothing out the top. Sprinkle with 1 tablespoon or so additional sugar. I like to use coarse demerara sugar but feel free to use whatever you have.
Bake 30–35 minutes or until a toothpick inserted in the middle comes out clean. Let bread cool for 15 to 20 minutes and then cut into pieces and serve.
We get commissions for purchases made through links in this article.
Sign up for tips & news for Marin families!