Back to top
Strawberry Shortcake Is a True Taste of Springtime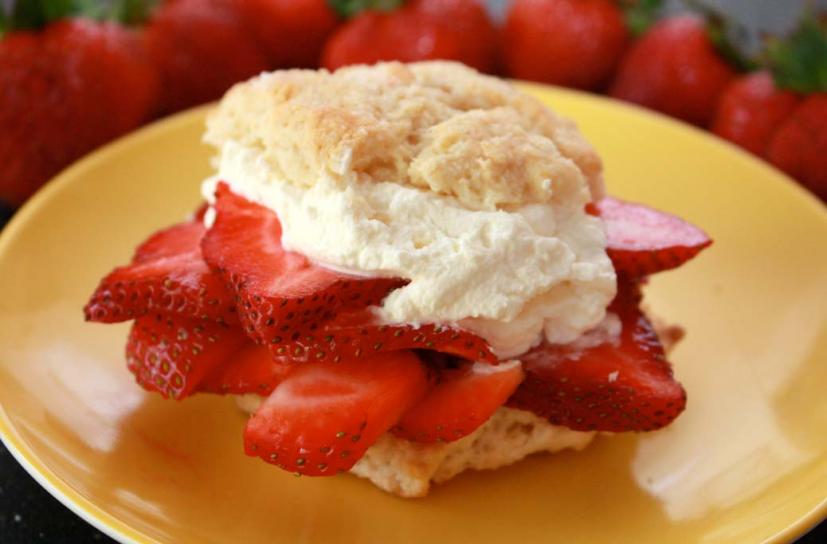 One of the best things about spring is knowing that you can get fresh, sweet, locally grown organic strawberries at the farmer's market or grocery store. To celebrate, we love to make this easy and delicious strawberry shortcake dessert. This simple combination of lightly sweet shortcake, fresh strawberries, and vanilla flavored whipped cream is a hit with just about everyone, and is suitable for every occasion, from a fancy dinner to a kids' tea party.
These shortcakes are kind of like sweet (but not too sweet) buttermilk drop biscuits, and don't take very long to put together. If you're really in a hurry, you can use whipped cream from a can, but it doesn't take too much time or effort to make some fresh whipped cream with your electric mixer, and it tastes so much better, too.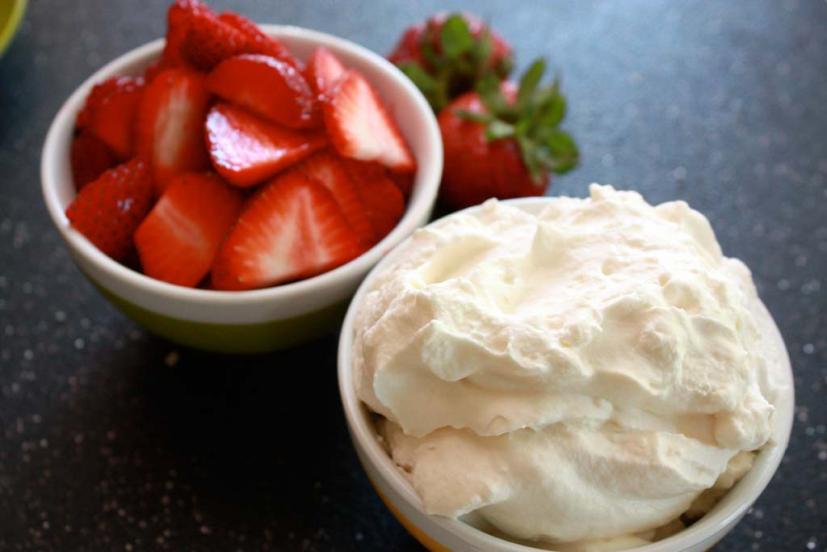 You can make the shortcakes and whipped cream in advance and let diners assemble their own strawberry shortcake creations at the table, if you like. It's fun for both children and adults. Whipped cream keeps fine in the refrigerator for a few hours, and you can make it extra-thick and rich by putting it in a strainer over a bowl and letting some of the water drain out.
Ingredients
2 cups all-purpose flour
1/2 cup white sugar
1 tablespoon baking powder
1/2 teaspoon kosher salt
1/3 cup chilled unsalted butter, cut into pieces
3/4 cup buttermilk (plus more, if needed)
Zest of half a lemon (or 1 teaspoon vanilla extract)
1 pint (or more) fresh strawberries, sliced
Whipped cream (recipe follows)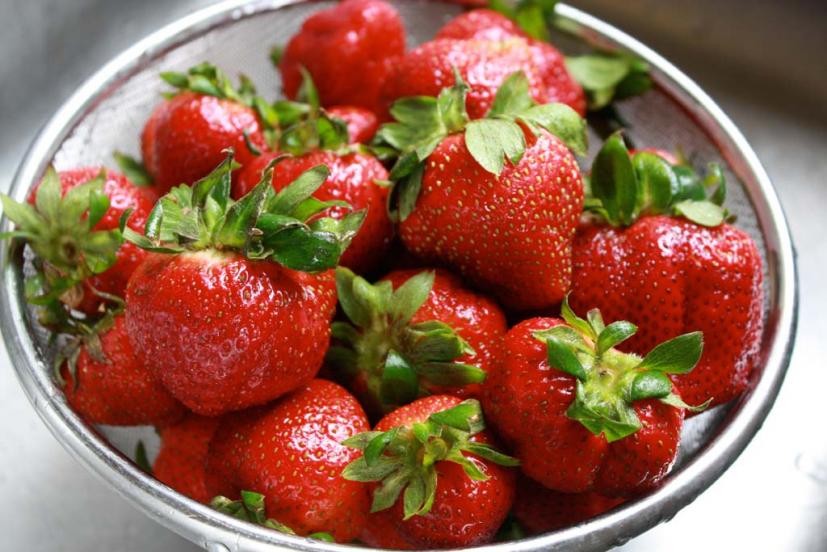 Directions
Preheat your oven to 400ºF. Combine dry ingredients in a large mixing bowl and rub in butter with your fingers until the mixture looks like coarse crumbs.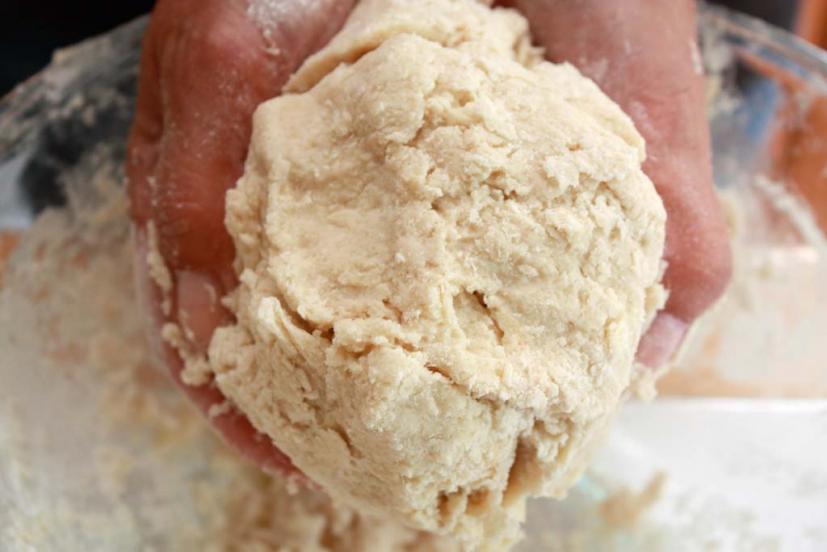 Stir in buttermilk and lemon zest (or vanilla, if using). If the mixture is too dry, thin it out with a little more buttermilk. Bring mixture together with floured hands until you get a loose ball of dough.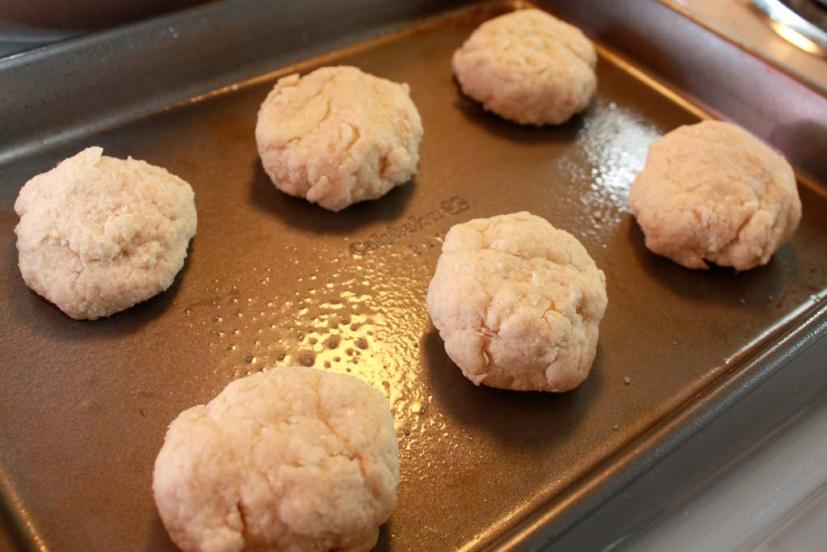 Drop dough in 2- to 3-inch balls onto a baking sheet lightly coated with cooking spray or lined with parchment paper. You should get 6 to 8 shortcakes out of the recipe. Let bake 12–15 minutes or until lightly browned on top. Let rest on a wire rack until cool.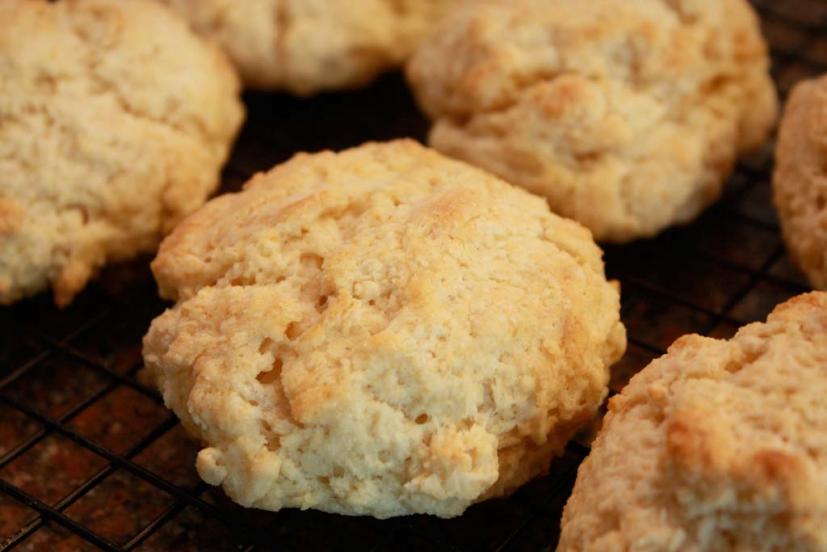 To assemble, split a shortcake in half lengthwise, then top with a generous amount of sliced strawberries and a dollop of whipped cream. Or, you can bring everything to the table and let people assemble their own desserts.
To make whipped cream, pour a half-pint (2 cups) of heavy whipping cream into a chilled mixing bowl. Using the whip attachment on your stand mixer (or a hand-held electric mixer), whip cream on high speed. When cream starts to thicken, add one to three tablespoons white sugar (depending on how sweet you like it) and one teaspoon of vanilla extract. Continue whipping until cream is thick.
Sign up for tips & news for Marin families!