Back to top
No Campfire? Make S'mores Cookies!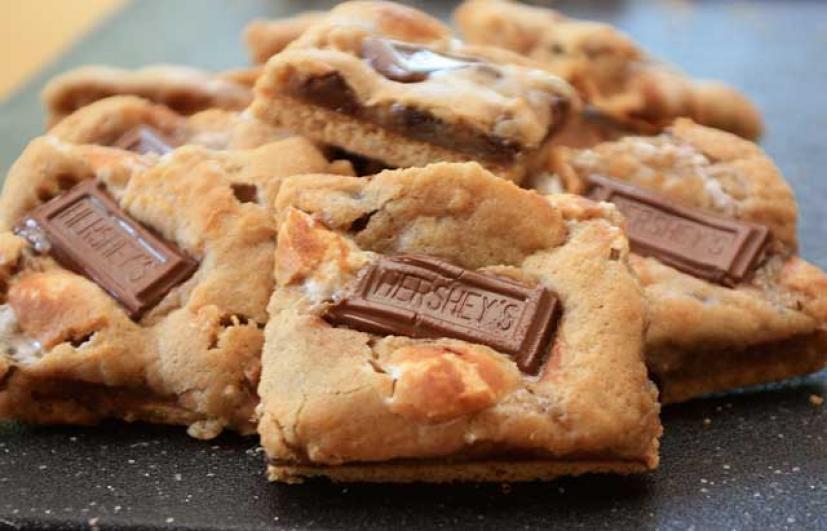 Summer means cooking outdoors and, of course, s'mores! In case you don't know what a s'more is, it's a treat consisting of a graham cracker topped with square of milk chocolate (Hershey's is traditional), then topped with a warm toasted marshmallow and then another graham cracker. "S'more" is a contraction of "some more," which is what everyone says after they finish their first one.
If you don't have a campfire or fire pit handy today, try making these amazingly delicious s'mores cookies. They incorporate all the ingredients of a s'more in an easy to make and eat cookie form, so you can enjoy the deliciousness of s'mores anytime without having to wait to go on a camping trip. My son said these were the best cookies he ever tasted, and I'm inclined to agree with him.
Ingredients
11 tablespoons unsalted butter, at room temperature
1 cup dark brown sugar, packed
1/2 cup white sugar
2 large eggs
1 teaspoon vanilla extract
1 teaspoon baking soda
1/2 teaspoon kosher salt
2 1/2 cups all purpose flour
1/2 cup semi-sweet chocolate chips
1 cup mini marshmallows
3 regular sized (1.55-ounce) Hershey's milk chocolate bars, broken into pieces
1–2 packages graham crackers, broken into squares
Instructions
In a medium bowl, whisk together the flour, baking soda, and salt to combine. Set aside.
In the bowl of an electric mixer, cream butter with white and brown sugar until light and fluffy. Add the eggs and vanilla and mix until combined. Add the flour mixture to the butter mixer and combine on low speed. Fold in the chocolate chips and mini marshmallows.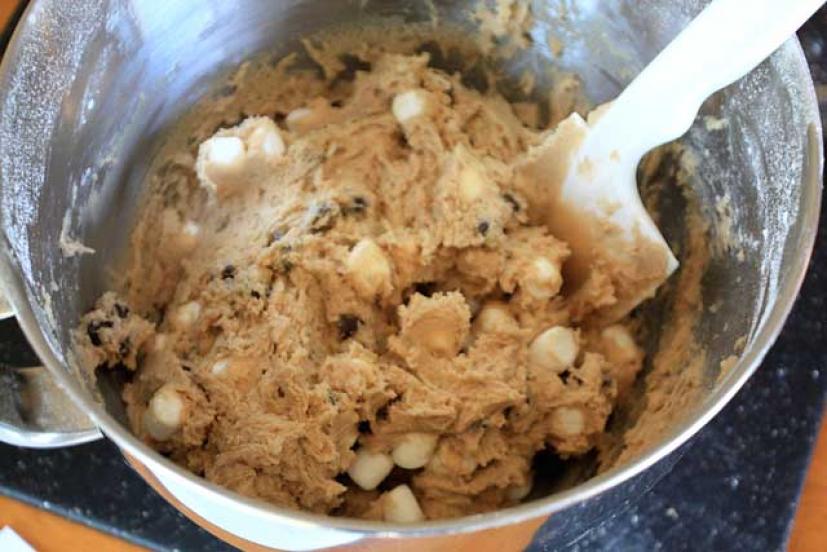 Preheat the oven to 375ºF. Line a baking sheet with parchment paper, and line with graham cracker squares places as close as possible to one another, preferable touching.
Place 1 heaping tablespoon of dough in the center of each graham cracker. Press down and flatted slightly with your fingertips.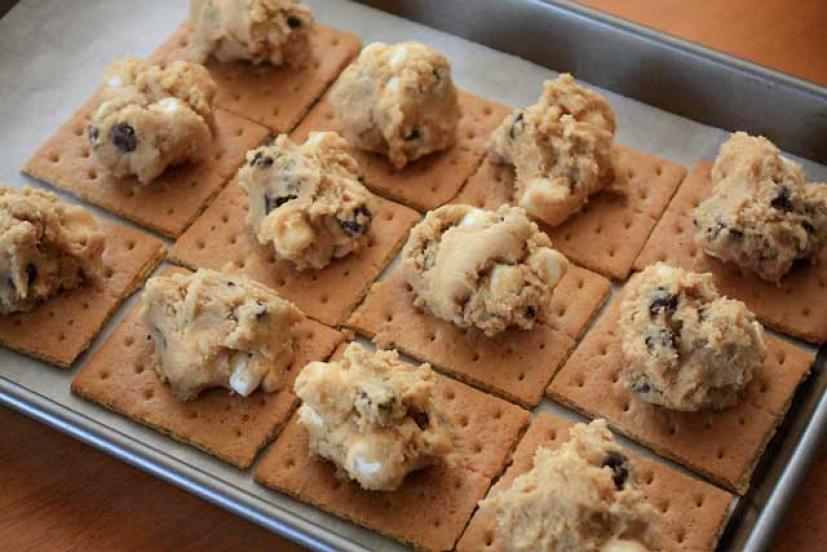 Bake cookies for 5 minutes then remove them from oven and press Hershey's bar pieces into the warm dough. Make sure you press them down into the dough, which gives the cookies a nice look. I used 1 Hershey bar piece per cookie, but you can put more if you like.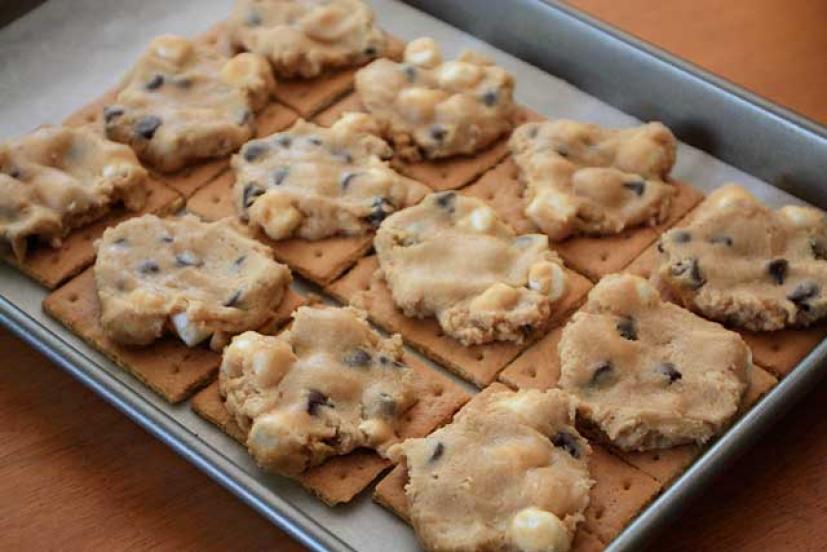 Bake for 5 more minutes or until dough begins to turn golden brown at the edges. Cool on a wire rack. When cookies are cool, trim the edges with a sharp knife to give them a neat and clean look.
Sign up for tips & news for Marin families!