Back to top
Strawberry Yogurt Sorbet Is a Healthy and Sweet Summer Treat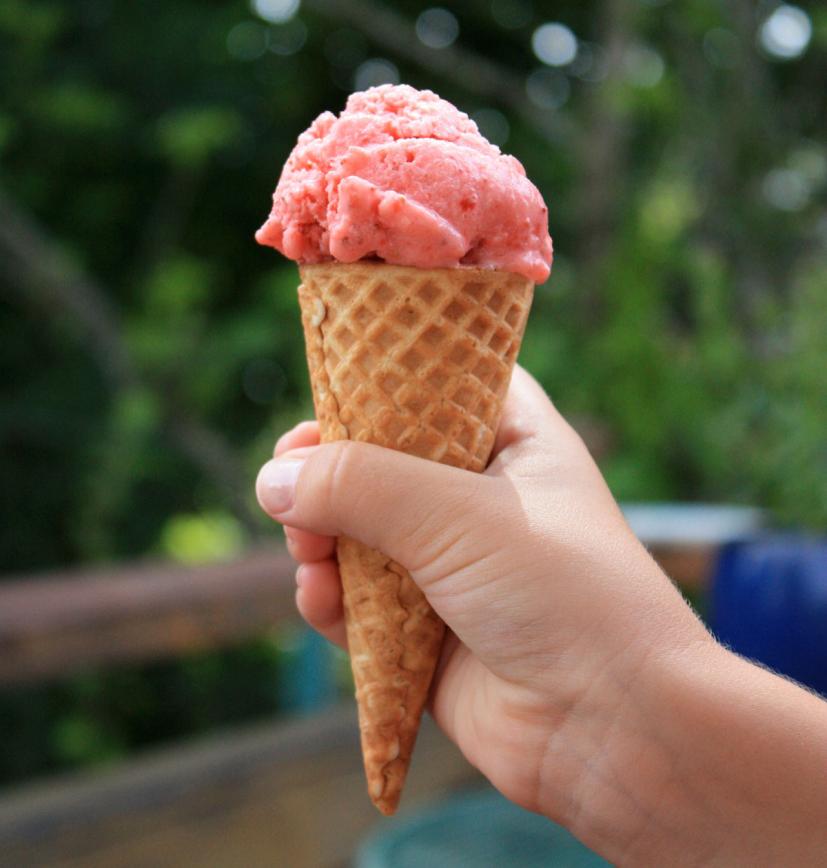 Who doesn't love a sweet, refreshing, frozen treat during the summertime? Make it a little more healthy with sweet fresh strawberries and tangy Greek yogurt. You don't even need an ice cream maker to make this dessert.
It's fantastic scooped into a cone or frozen into ice pop molds—whatever tickles your fancy this summer. My kids and I made this sorbet with fresh strawberries that we picked up at the farmers market.
While our recipe calls for strawberries, you can use whatever fresh berries you happen to have. Frozen berries work perfectly well, too, so you can make this at any time of year. You can also feel free to substitute low-fat yogurt, but do try to use extra thick Greek yogurt; it makes a difference.
Ingredients
1 pound fresh strawberries
1 cup whole milk Greek yogurt
1/2 cup sugar
1/2 teaspoon vanilla extract
Directions
Clean strawberries and cut large ones in half if necessary.
Put 1 cup of strawberries in the bowl of a food processor fitted with the blade attachment and pulse briefly to coarsely chop. Put chopped berries in a large bowl and set aside.
Add remaining berries, yogurt, sugar, and vanilla to the food processor. Process until mixture is completely pureed.
Add berry and yogurt mixture to berries in the bowl and stir to combine. Cover bowl and put in the freezer. At this stage you could also pour the mixture into ice pop molds.
Check freezer after one hour. If not completely frozen, stir and place back in the freezer. Mixture should take between one and four hours to freeze, depending on your freezer.
Unmold ice pops or scoop sorbet into bowls or cones.
Sign up for tips & news for Marin families!