Back to top
35th American Indian Art Show Marin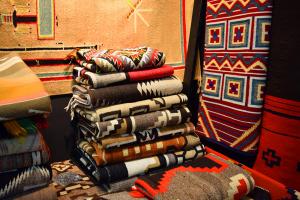 The 35th American Indian Art Show Marin is the most significant showcase of Antique American Indian art on the west coast, as well as Pre-Columbian, Spanish Colonial and the best contemporary American Indian art. For collectors, designers, and those interested in the rich cultures of the Americas, the show includes jewelry, textiles, baskets, pottery, beadwork, sculpture, paintings, photography, books and more.  
SPECIAL PRESENTATION by Dr. Bruce Bernstein:  Sunday, February 17, 2019, 10 AM
Dr. Bruce Bernstein received his PhD in Anthropology from the University of New Mexico in 1993. Since then, he has been recognized as a leading authority on Native Arts of the American Southwest, holding distinguished positions in Washington DC and Santa Fe.
Among his positions include, Director of Research and Collections, Smithsonian Institution, Smithsonian's National Museum of the American Indian; chief curator and director of the Museum of Indian Arts and Laboratory of Anthropology; and Executive Director of Southwestern Association for Indian Arts (SWAIA—producers of The Santa Fe Indian Market).  He is currently Executive Director with both the Ralph T. Coe Center for the Arts also serves as the Historic Preservation Offices of the Pueblo of Pojoaque.
Throughout his career Dr. Bernstein has been guided by the axiom that everything must be returnable to the Native American communities. This means that while his professional colleagues are his audience, his constituents are Native people.