Back to top
Alexander String Quartet & Meraki String Quartet, Family Matinee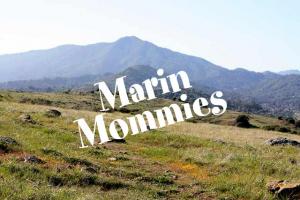 San Francisco Performances' popular Family Matinees bring some of the world's top creators and performers into engaging, entertaining and informative exchanges with younger audiences. Usually about an hour in length, Family Matinees typically feature complete performances with an interactive component-sometimes a Q&A with the artists, sometimes with audience participation designed to give a deeper glimpse behind and inside what's on stage. Artists are particularly experienced in communicating with young people, inspiring them to learn more about music and dance.
The Alexander String Quartet and the young, Bay Area ensemble Meraki Quartet, will celebrate Mozart's 263rd birthday in a program of chamber music magic.
Having celebrated its 30th Anniversary in 2011, the Alexander String Quartet has performed in the major music capitals of five continents, securing its standing among the world's premiere ensembles. Widely admired for its interpretations of Beethoven, Mozart, and Shostakovich, the quartet's recordings of the Beethoven cycle (twice), and the Bartok and Shostakovich cycles have all won international critical acclaim. The quartet has also established itself as an important advocate of new music through over 25 commissions from such composers as Jake Heggie, Cindy Cox, Augusta Read Thomas, Robert Greenberg, Martin Bresnick, Cesar Cano, and Pulitzer Prize-winner, Wayne Peterson. A new work by Tarik O'Reagan commissioned for the Alexander by the Boise Chamber Music Series, had its premiere in 2016.
The Meraki Quartet was formed in the fall of 2016, through Crowden Music Center's Youth Chamber Music Program. The group, comprised of four tenth grade students, derived its name from a Greek word meaning "soulfully artistic." The Meraki Quartet appeared on NPR's From the Top with Christopher O'Riley and performed the world premiere of Preben Antonsen's Variations and Theme at Crowden's Spring 2018 Gala.
$15 Children/$25 Adults.
Presented by San Francisco Performances.