Back to top
Art + Play toddler time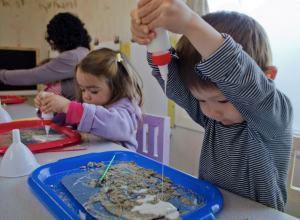 Art + Play. Studio 4 Art's art school begins with this 45 minute art classes for toddler students and is focused on fun, exploratory, engaging, and messy opportunity to learn about art making. We have our young creators working both inside and outside, taking advantage of our beautiful setting. This is a completely hands on experience where your young artist will want to dress for mess. Your little one will be introduced to amazing art techniques and open ended experiences that will instill the love of art and discovery. Child with assistant (Mom, Dad or a helper) a must for this class.
Cost: $122.06 (includes tax)
Ages 2- 3
Tuesday 9:00-9:45am
Friday 9:00-9:45am (*NEW)
Session: March 26, April 2, no class April 9, April 16, April 23, April 30, May 7
Our Mill Valley studio also has drop in hours Friday 9-12pm!