Back to top
Baby and Child Sign Language: Introductory Workshop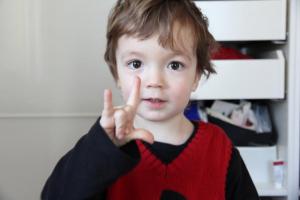 We are so pleased to partner with Happy Baby Signs to bring you this amazing workshop. They are the leading Bay Area providers for American Sign Language (ASL) instruction for parents, babies, toddlers, and preschoolers and authors of the book Signs of a Happy Baby.
This beginning workshop is designed for parents with babies from birth to 5 years old. Fun activities and songs will show you how easy sign language can be. For parents with new babies Bill will will show you how to integrate more than 20 beginning signs into your daily routine. 
Come learn a way of communicating with your child that can reduce tantrums, help forge a close bond between parent and child, and boost brain development.
This workshop is the first step in the program, which is followed by a baby sign language playgroup series where parents build their signing vocabulary and skills. The one-hour playgroup sessions include themes like mealtime, animals, colors, family, bedtime, and more.
PRICING
$45 for one parent
$60 for both parents
Register today at www.CucusPlayHouse.com/baby-sign, there are only 15 spots available!