Back to top
Baby and Child Sign Language - Introductory Workshop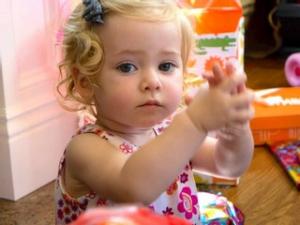 Cucu's PlayHouse and Happy Baby Signs
This online workshop introduces more than 20 signs that are based on American Sign Language (ASL) and is designed for expectant parents and those with babies ranging in age from birth to 18 months. You will learn about the latest research and all the tools to teach your baby to sign.
Fun activities and songs will show you how easy it can be to integrate simple signs into your everyday routine to jump-start your child's verbal skills.
ABOUT THE PROGRAM
Cucu's PlayHouse is partnering with Happy Baby Signs to bring you these amazing classes. They are the leading Bay Area providers for American Sign Language (ASL) instruction for parents and authors of the book Signs of a Happy Baby.
As part of their program, Happy Baby Signs offers:
- This Introductory Workshop
- Three six-class series for expecting families and those with babies up to 18 months: Red, Yellow and Blue Series.
- A seven-class series for families with toddlers (active walker to 5-year-olds)
FORMAT
Live online class via Zoom
CLASS SIZE
8 to 20 families
PRICE
$35 per family
REGISTRATION
Advance registration is recommended, as space is limited. You can register here