Back to top
Baby and Child Sign Language - Playgroup Series "Boom"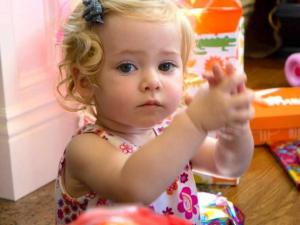 We are so pleased to host Happy Baby Signs to bring you this amazing class. They are the leading Bay Area providers for American Sign Language (ASL) instruction for parents and authors of the book Signs of a Happy Baby.
Their playgroup series is a fun way to build your signing vocabulary and skills with themes like mealtime, animals, colors, family, bedtime, and more. Children are welcome to attend but not required.
As part of their program, Happy Baby Signs offers two six-day series: one is called Playgroup Boom and the other is called Playgroup Zoom. No need to take them in order; you can start with either Boom or Zoom. Both series include the essential basic starter signs and vary in the more advanced vocabulary. Shortly after your first six-day series you'll be thrilled to see your baby start to sign. That's the time to enroll in the second series to increase your baby's vocabulary and your own signing confidence!
​
Playgroup Boom - September 8 - October 13
Basic Mealtime plus Boom Food
Colors and Clothing
Animals on the Farm and Pets
Bath Time Signs
Let's Go Outside
Family Signs and Final Review
Early Bird Registration until August 25
One parent $125 for all 6 classes
Both parents $170 for all 6 classes
Here is a link to Learn more and register