Back to top
Baby Sign Language Basics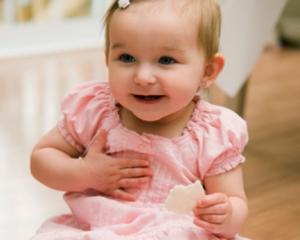 Do you listen to any crying..screaming ... grunting.. whining .. or fussing while caring for your baby?
Wouldn't it be great if s/he could simply TELL YOU what she's thinking and avoid all the confusion and stress? 
Well, s/he can! And yes, signing with babies is great! It's also very easy to learn and a lot of fun to do.
This is a class specifically for parents, grandparents and caregivers of children newborn to 2 years old. 
Small babies welcome, please no older siblings or toddlers as this presentation is a lecture with Q & A.
Come and learn how to use simple sign language to communicate with your pre-verbal or newly-verbal baby.
Babies who use signs to communicate are happy, calm children who often speak sooner, read sooner, and potty train sooner than their non-signing peers. 
And.... babies LOVE to sign!
Using signs with babies is natural and fun and if you wave "bye bye" to your child, you're actually already doing it.
Please share this event with your mothers clubs and friends.  
https://www.facebook.com/pg/musicwmelissa/events
See you there!
Melissa Ayotte
Licensed Kindermusik Educator &
Baby Sign Language Specialist
Can't make this class? 
Want to get started signing today? 
Go to www.musicwithmelissa.com and scroll down to click the BABY SIGN LANGUAGE button. Enter your email to receive lots of free resources!