Back to top
Baby Toddler Music Free Demo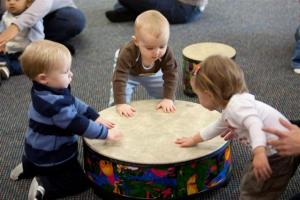 Family Music for Babies and Toddlers FREE Demonstration class.
For ages Newborn to 4 years old, siblings welcome!
Friday June 28th  9:30 am to 10:15 am
Come learn how to use meaningful musical activities to stimulate your child's early growth and brain development.
Activities include songs & rhythms, bounces & chants, drum cirlce, shakers and bells, dance & movement, sign language, stories & more!
This event is free with advanced registration here.