Back to top
Bay Area Children's Theatre: Giraffes Can't Dance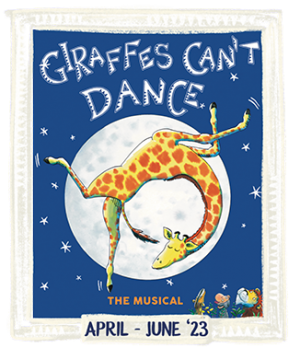 Bay Area Children's Theatre
Gerald was a tall giraffe...
All the animals in the jungle know their own special dance, but Gerald the Giraffe can't seem to move without a clumsy step. But with the help of a wise cricket, he finds his own song and dances to the beat of his own drum! In this stage adaptation of the beloved children's book, filled with African rhythm and lots of dancing, Gerald learns that his differences are what make him special.
Performance runs 60 minutes. Recommended for all ages.
Book and lyrics by Gloria Bond Clunie
Music by Elton Bradman & Lila Oleszkiewicz
Based on the book by Giles Andreae & Guy Parker-Rees