Back to top
Birthing Wisdom & Herbs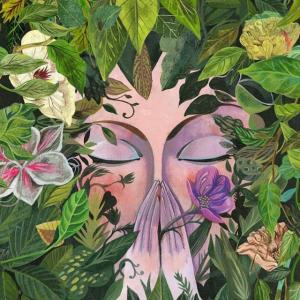 Location provided upon registration
This class is open to doulas, midwives & anyone interested birthing and herbs, including couples who are pregnant or plan to become pregnant.
In this class I will pass along the tips, tricks and knowledge I've gained midwifing and working with birth herbs over the last 40 years. We will share that which we've learned and blend our skills together to uplift each and every one of us to our fullest potential in order to serve others.
I will invite other homebirth/pioneer midwives to the class to share their knowledge and experience with us, and hopefully they can join in.
We will travel through pregnancy, labor, birth, postpartum and newborn care discussing the plants and other tools that are helpful to a variety of situations. We will cover as many topics as we can in the 3 hours slot. Some potential topics we will cover include:
Pregnancy - Herbs for common conditions, staying healthy & herbal nutrition. What plants to stay away from (abortives) and other tips & tricks that help during pregnancy.
Labor & Delivery - What to include, and how to prepare an herbal birth kit. Helpful herbs for L&D, preventing tears and more.
Postpartum - Healing the yoni, helpful herbs, closing the womb and other caregiving ways, and more.
Breastfeeding, bottle feeding, caring for the nipples and breasts.
Newborn - Caring for the newborn in the first week and beyond, when to use herbs and when not to.
Bring your questions to class, this will be an interactive class with lots of discussion from all of us.