Back to top
Celebrate Mother's Day With the Moms of Slide Ranch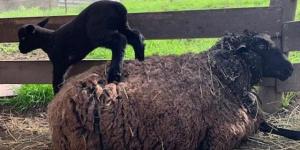 Join us on Sunday, May 9 at 1:30-2:00 p.m. for a virtual Mother's Day celebration with the Mom's of Slide Ranch. See all our new lambs frolicking in the pasture, get a glimpse of the ocean views and enjoy the sounds of nature from home. 
Suggested donation of $25. 
The moms of Slide Ranch appreciate your support. All proceeds help feed all the animals at Slide Ranch. Please register at this link to receive viewing details.