Back to top
Company Wayne McGregor Family Matinee
700 Howard Street (@ Third St)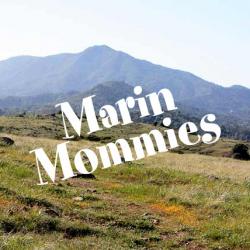 San Francisco Performances' Family Matinees engage young audiences in performances by artists of the highest caliber. The cutting edge Company Wayne McGregor will perform a special program at YBCA Theater.
In 1992 McGregor founded Random Dance, which has grown into Studio Wayne McGregor to encompass his extensive creative output in fields both beyond, and in dialogue with dance. Company Wayne McGregor, his ensemble of highly skilled dancers, was the original instrument through which McGregor evolved his distinctive visual style, revealing the movement possibilities of the body in ever more precise degrees of articulation. McGregor has made over thirty works for the company and today it continues to be his laboratory for ambitious and experimental new choreography, touring his work across the UK and around the world. Company Wayne McGregor is Resident Company at Sadler's Wells, London.
Since 2006 McGregor has been Resident Choreographer at The Royal Ballet, the first choreographer from a contemporary dance background to be invited into the role. Here his productions are acclaimed for their daring reconfiguring of classical language. He has made 15 works for The Royal Ballet, from Chroma (2006) set to music by The White Stripes and Joby Talbot and winner of the Olivier Award for Best New Dance Production, to Woolf Works (2015), an "exhilarating and ravishingly expressive" (Guardian) full length ballet based on the life and writings of Virginia Woolf.
McGregor's work has earned him a multitude of awards including three Critics' Circle Awards, two Time Out Awards, two South Bank Show Awards, two Olivier Awards, a prix Benois de la Danse and a Critics' Prize at the Golden Mask Awards. In 2011 McGregor was awarded a CBE for Services to Dance.