Back to top
Dream Works Shrek and Ginger Bread Cookies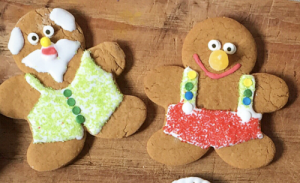 Come drop off your Little Artist, ages 5-13 yrs for our Date Night Fridays. We will have a small craft and a movie planned and we even order Pizza! Join us tonight for the funny movie, Shrek.  We will also roll out, and bake fresh ginger boy cookies and decorate them for a special artful treat. Who will you design? Pinocchio man, yellow-polka-dot bikini girl? or maybe a self portrait!
Please bring cozy clothes and pillows to curl up with during the show. We will serve pizza and popcorn.
Cost: $50 per child.
All sales are final, no refunds.