Back to top
Drop-in: Little Folkies Music Class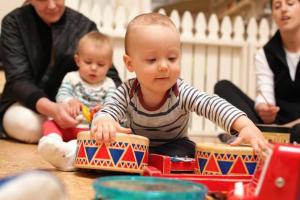 Little Folkies is a folk music class for children ages 0-5 and their grown-ups. The classes are mixed ages with babies, toddlers preschoolers, parents, grandparents and caregivers all getting together every week and singing together like one big family! Here at Little Folkies we share the knowledge that music is at the core of every human being, and we believe that all children should experience genuine, heart felt, acoustic music making which will increase their musical confidence and give them a healthy relationship to music right from the start. Drop-in for a class and check it out.
Classes take place at Sprouts Mill Valley. See their calendar here.
Drop-in classes can be purchased in advance on their website. Drop-in admission is $25 and drop-ins are available for any class that isn't sold out.