Back to top
Hearts on the Hill Fundraiser - Indoor Play!
Corte Madera Community Center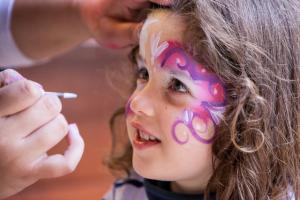 Join us for the annual Hearts on the Hill Fundraiser benefiting Kids on the Hill Preschool in Corte Madera! 
Activites for the whole family: carnival-style games, face painting, arts and crafts, food and drinks (cupcakes!), a live DJ, dancing, and a silent auction. All activities will be held indoors at the Corte Madera Community Center this Saturday, February 9th from 3:30-6:30 p.m. 
Admission is $5 and children 2 and under are free!