Back to top
Hip-Hop Dance Workshop with Alphabet Rockers, at the Dance Palace in Point Reyes
Dance Palace Community Center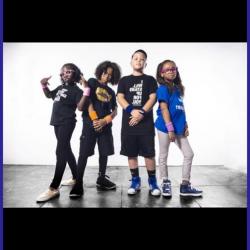 Kids age 3 and up are invited to learn fresh hip-hop choreography with the Alphabet Rockers' dance instructor! We will be dancing to hip hop beats that keep us moving and grooving all summer!
Sponsored by the Tomales Bay Library Association. This event will be held at the Dance Palace Community Center.
For further information, please contact the Point Reyes Library at 415-663-8375.