Back to top
Jump Indoor Play Day!
Mill Valley Recreation Center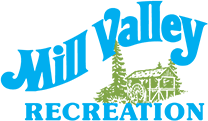 Drop-in with the little ones (ages 5 and under) for a safe, secure and clean place for children to run and play indoors. Play area, jumpee castle, toys, little riders, tumbling mats and more. Wednesday and Thursdays, 9 am-noon.
Cost: $5 child or $7 a family.