Back to top
Just Between Friends Kids & Maternity Consignment Event
Sonoma County Fairgrounds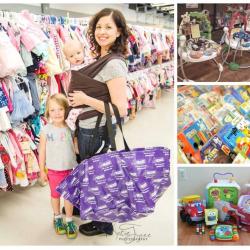 NorCal's LARGEST Kid's & Maternity Consignment Event held twice a year at the Sonoma County Fairgrounds. 700+ Sellers * 7,000 Shoppers* 120,000+ bargains! 
Save 50-90% on everything for your growing family at NorCal's LARGEST Kids' & Maternity Consignment Sales Event. 700+ Families selling clothes, infant care items, toys, play equipment, strollers, gear, furniture, books, shoes, boutique items and more! www.northbay.jbfsale.com
• THURS; March 8, 9:00am - 7:30pm
• FRI; March 9, 9:00am - 7:30pm New items on the floor!
• SAT; March 10, 9:00am - 3:00pm
• SUN; March 11, 9:00am - 2:00pm 50% OFF PUBLIC SALE
PRESALES, WED, March 7
Shop FIRST to gain access to the BEST deals and most merchandise. See northbay.jbfsale.com for details.
*Join Our Team to help out with the event. You get to shop FIRST! It's FUN!
*Sell your own items as a Consignor. You can start tagging your items today!