Back to top
Live Streaming: Stinky Tales Stories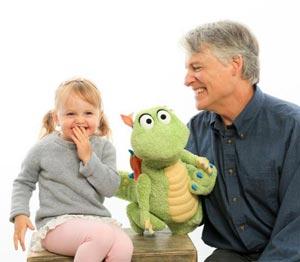 Join Stinky Tales on Wednesdays at 11 am for live streaming stories that inspire social and emotional learning and feature inspiring positive messages. You may have seen the Stinky Tales live puppet show at a venue like the Bay Area Discovery Museum, but now that we're all cooped up at home, the fun with Stinky and Dillard continues live online on their YouTube channel!
Stinky Tales was created by Doug Zesiger, a longtime kindergarten teacher at Marin Country Day School. It's a family affair, with Doug's grown kids — who originally inspired Stinky Tales — working alongside him to bring these stories and characters to life.
Check out their video featuring their timely song "I Like Clean Hands! (Let's learn to wash our hands)". You can watch more Stinky Tales videos on their website. You can also download coloring pages and paper cutout puppets for even more fun.