Back to top
Mardi Gras San Francisco Style - Free Blues Concert
1475 Fillmore @ O'Farrell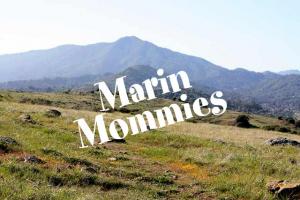 Celebrate Fat Tuesday in the Fillmore with great blues, a second line processional, creative costumes, good food and colorful beads. The Village Project and the Fillmore Center will host the 14th annual Mardi Gras, San Francisco Style on Tuesday, February 25th. This year's celebration again opens with a free community blues concert in the Fillmore Center Plaza, featuring blues songstress, Rhonda Benin, along with blue's great, Freddie Hughes.  The New Orleans style festival will bring San Francisco's historic Fillmore Music District to life with Zydeco & blues, a colorful family friendly carnival atmosphere, and a second line parade led by the Gumbo Band.  There will be face painting, street artists and performers. The free blues concert starts at 5 pm and ends at 7:00 pm, followed by the second line New Orleans style parade down the Fillmore Corridor, culminating with the annual Masquerade Ball fundraiser at the Fillmore Jazz Heritage Center at 8 pm. At the Masquerade Ball, guests will enjoy New Orleans cuisine, Mardi Gras drink specials and more blues and Zydeco music, with Derick Hughes and his Fat Belly Blues Band and the infamous Bobby Reed.  Funds raised will support the Village Project's free 8 - week summer camp for underserved youth.
"We are expecting visitors from the Fillmore District and beyond," said Adrian Williams, Executive Director of The Village Project and producer of the event. "Not only does our annual Mardi Gras celebration include what people look for in the traditional New Orleans celebrations, it continues to embrace the history of this neighborhood -- where music has been intertwined into the fabric of everyday life for more than 100 years.  With the help of San Francisco Travel and Soul Travel of America, we expect to attract a number of tourists to The Fillmore, and many locals to one of the most historical neighborhoods in San Francisco, for an evening filled with fun and community connectedness".
Free-$125.00.
Presented by The Village Project.