Back to top
Marin City Live! Online Author Event: Tom Lichtenheld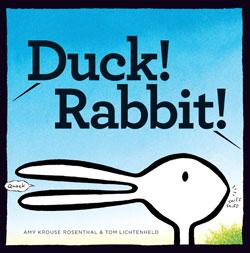 *Zoom Event*
The Marin City Library is delighted to welcome celebrated "NY Times" bestselling author/illustrator Tom Lichtenheld for a special online program!
Tom will share some of his wonderful books with us like "Duck!Rabbit!," "Stick and Stone," and his latest, "Louis"—a charming story about a teddy bear who's tired of the "dangerous adventures" his human boy takes him on and is ready to escape (or is he?). Tom will also take us behind the scenes into his studio to teach us how to draw characters with household art supplies.
Please visit https://zoom.us/meeting/register/tJUrc-mgpj8sGN1x3ohbk2L9QuI0eCkotUPh to register for this Zoom program.