Back to top
Mill Valley Chamber Music Society Presents Alexander Sitkovetsky & Wu Qian
Mt. Tamalpais United Methodist Church
401 Sycamore Ave. Mill Valley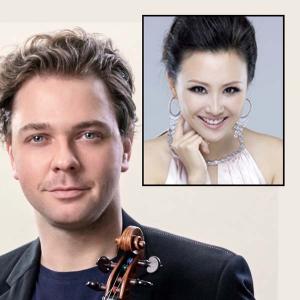 Mill Valley Chamber Music Society presents award-winning musicians Alexander Sitkovetsky, violinist with Wu Qian, pianist, on Sunday, February 23, 2020 at Mt. Tamalpais United Methodist Church in Mill Valley.
Free admission for youth age 18 and under. $40 general. Order online: www.chambermusicmillvalley.org or phone: 415-381-4453. Or purchase at the door beginning at 4:30 p.m. day of concert. 
<!--break-->Moscow-born Alexander Sitkovetsky was awarded first prize at the Trio di Trieste Duo competition alongside his wife, pianist Wu Qian. He is an alumnus of the prestigious "Chamber Music Society Two" program at the Lincoln Center, and in 2016 received the Lincoln Center Emerging Artist Award. 
Sitkovetsky is much in demand as a director and has directed and performed as a soloist regularly with the Australian Chamber Orchestra, Norwegian Chamber Orchestra, Amsterdam Sinfonietta, London Mozart Players, Lithuanian Chamber Orchestra, and New York Chamber Players. He is also regularly invited as a guest soloist with orchestras touring the UK.
Wu Qian has given recitals in Wigmore Hall, Royal Festival Hall, the Concertgebouw, and Kennedy Center. She has appeared with the Brussels Philharmonic, the London Mozart Players, I Virtuosi Italiani, and the Munich Symphoniker.