Back to top
Mindful Self-Compassion & Our Youth - An Answer To Their Worries? A Discussion with Karen Bluth PhD, Author & Expert in Anxiety & Our Youth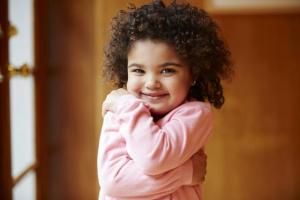 Anxiety & Our Youth: Could Mindful Self-Compassion Be the Answer? - Karen Bluth PhD, professor & author of the book "Self-Compassion Workbook for Teens"
Anxiety in our youth is on the rise. Whether self-inflicted or a result of the societal pressure to "succeed", our youth are experiencing unprecedented stress resulting in behaviors that are harmful to their health. As parents we want to help, but what can we teach them today that will help them take life's challenges in stride in the future?
Join Terra Marin School for a discussion with Karen Bluth, PhD - an expert in youth & anxiety and the use of self-compassion and mindfulness.  Dr. Bluth will share research on how self-compassion can significantly reduce anxiety and depression and build resilience, self-confidence and grit in youth of all ages. She will also provide tools for parents to teach their children how to use sefl-compassion to get through even the most stressful of times. Tickets $5/person at https://bit.ly/2Gdnjnt. More information at www.terramarin.org.