Back to top
Mission Youth Arts Festival
25th and San Bruno Streets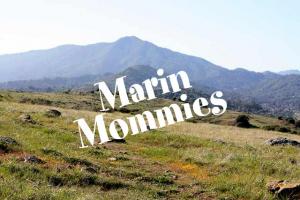 On Sunday, June 9, the Mission District's Potrero del Sol Park - more commonly known as La Raza Park - becomes a high energy stage for some of the neighborhood's finest youth performing groups, and young and old alike are invited to this free, outdoor festival that celebrates the voices and talents of young artists. 
Presented by Dance Brigade's Dance Mission Theater, the event, the only one of its kind in the Mission District and now in its second year, features performances by the dancers and taiko players of GRRRL Brigade, the sizzling samba drummers of Loco Bloco, the folkloric dancers of Cuicacalli, the bouyant musicians of Latin Jazz Youth Ensemble, the martial artists of Abada Capoeira SF, the steel drummers of Willie Brown Middle School, the spoken word poets of Youth Speaks, and more! The DJ Project will open up the event on the 1s and 2s, and will start spinning at 1:30pm for those that arrive early. Audience members will have a chance to try a few moves during a mini dance class during the intermission, and local youth groups will be on hand to provide information about their programs and youth services.
The event stakes a claim for arts organizations and young people still based in the Mission despite growing gentrification and change.
"We wanted to counter the invisibility of the artists, families, and young people of the neighborhood and provide a platform for their voices and experiences," says Krissy Keefer, founder and director of Dance Brigade and Dance Mission Theater. "This is still a place where art and culture thrive and families live."
The Mission Youth Arts Festival takes Sunday, June 9 from 2-4pm (DJS start spinning at 1:30pm) at Potrero del Sol Park (formerly La Raza Park) at Potrero and Cesar Chavez Streets in San Francisco (entrance at 25th and San Bruno). The event is free for all ages, and picnics are encouraged. For more information, the public should visit dancemissiontheater.org
Free
Presented by Dance Mission.