Back to top
Moon Explorers Online!
California Academy of Sciences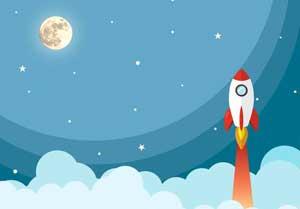 Join us for a virtual version of Moon Explorers, normally presented live in Hohfeld Hall at the California Academy of Sciences. In this interactive presentation we'll explore the many shapes the Moon makes in the sky, then fly like astronauts to visit the Moon ourselves, all from the comfort of our own homes! Come ready with all your burning Moon-related questions. This live 15-minute presentation is designed for children 5 and under, but all ages are welcome. Planetarium Specialist Mary Holt will be your Moon-exploring guide.
You'll find us on Facebook Live at showtime: https://www.facebook.com/morrisonplanetarium