Back to top
Mushrooms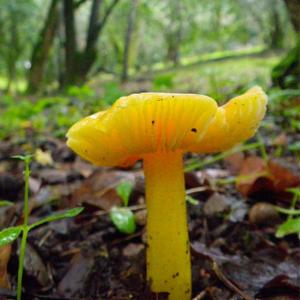 Explore Paradise Beach Park's fungal diversity! This event will feature basic mushroom identification, a brief introduction to fungal ecology, and an easy nature walk.
No pets (except service animals) are allowed. Park entrance fee is waived for participants. Please dress in layers and wear sturdy shoes. Remember to bring a water bottle, sunscreen, and a hat. Adverse weather may cancel. Check the calendar on the day of the event to see if it is canceled. This is an educational hike. Please remember that foraging in the park is prohibited.
Registration is not required. Save time on the day of the event by signing in now. For more information, contact Ranger James.