Back to top
The Musical: Don't Let the Pigeon Drive the Bus!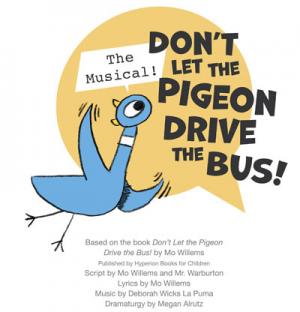 2 Marina Blvd.
Oudoor venue
It's not easy being the Pigeon-- you never get to do ANYTHING! But when the Bus Driver has a crisis that threatens to make her passengers (gasps!) late, maybe that wily bird CAN do something.
Featuring an innovative mix of songs, and feathers, Don't Let the Pigeon Drive the Bus! The Musical! is sure to get everyone's wings flapping.
Bay Area Children's Theatre is so excited to be performing at Fort Mason Center. Steps away from Ghirardelli Square and the Golden Gate Bridge, this gorgeous location is the perfect place for a family summer outing.  As with all venues for this show, please bring a blanket or lawn chairs for your family to sit on, and get ready to party with a Pigeon!
Run time is 50 minutes no intermission
Recommended for ages 3+
All venues will follow COVID-safe distancing and masking protocols. 
Presented by arrangement with the Fort Mason Center.