Back to top
Nature for Kids: Spiders
Meetat Lake Lagunitas parking area.
Sky Oaks Road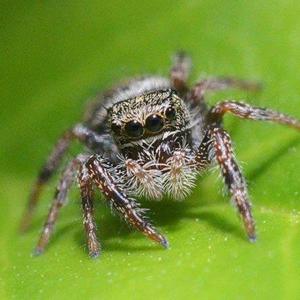 Spiders are everywhere, and this is the perfect time of year to see spiders of every shape, size, and color. We'll learn how they hunt, how they make their webs, and how to identify many common species. Remember to bring lunch. We request no pets (except service animals) attend.
High fire danger cancels: Call (415) 893-9527 after 8am on the day of the event to hear a recorded message if cancelled.
No registration is required.
Questions: Contact Shannon Burke at SBurke@marincounty.org or (415) 893-9520.
Location: MMWD Lake Lagunitas.