Back to top
Niesha Roary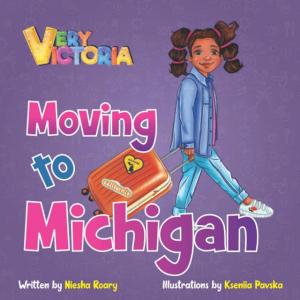 The Marin City Library is proud to present Niesha Roary in person.  She will be sharing her first children's book, Very Victoria Moving to Michigan. Niesha was born and raised in Marin City and is a Performing Stars alum. She has a Master's Degree in health service administration from Central Michigan University, currently works in healthcare, and teaches at a community college. A former preschool teacher, Niesha's writing mission is to increase the racial diversity in children's literature. Very Victoria Moving to Michigan is loosely based on Niesha's real-life experience moving to Michigan. This heartwarming book with its bold and colorful illustrations reminds everyone that the unbreakable connections between us and the ones we love go on—no matter how far apart we are.
A free copy of Niesha's book will be given to the first 20 children in grades TK-2nd at the event.
For disability accommodations please phone 415-473-3220 (Voice), CA Relay 711, or 
e-mail library@marincounty.org at least five business days in advance of the event. The County will do its best to fulfill
requests received with less than five business days' notice. Copies of documents are available in alternative formats, upon request.