Back to top
Online Ceramics Class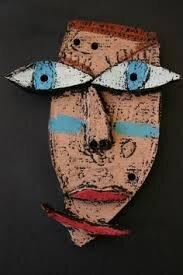 Online Ceramics Class
80.00
Wednesday 2:00-3:00
ages 6+
We are so excited to be bringing you art in the comfort of your own home. In your monthly class box, you will receive all the supplies needed for our weekly virtual meetups. We are designing the projects mindfully with "less mess" ideas but definitely will follow the education that S4A's is known for.
May monthly class meeting. Supplies will be delivered the weekend before class begins. Zoom meetings with teacher Jenson and your zoom meeting i.d. will be given one day before class begins. These classes will be run as our traditional classes and will have weekly projects introduced, with some "homework" throughout the week to keep the creativity flowing.
https://www.studio4art.net/remote-classes-homelearning/remote-ceramics-c...