Back to top
Open Gym! TumbleSpot
750 Redwood Hwy, Ste. 1212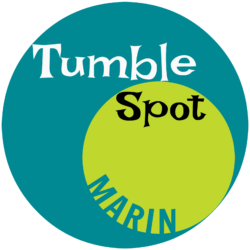 Our open gym allows for parents and children to practice at their own pace, get in some excellent exercise, spend time together, and have fun. Preschool gymnastics apparatus is set up for use as an obstacle course, as well as our tumbling mats and props.
Come any time during our open gym, and leave when you want! An experienced coach is always present to answer questions, and make suggestions for skill building. It's a great time, come join in!
Ages 12 months – 5 years, $15 per drop-in, $10 for members. Unlimited Open Gym Membership $49/month, Unlimited Open Gym Family Membership $79/month.
*Parent supervision required
Weekly schedule:
Wednesday 10:30–12:30 pm
Thursday 10:30 am–12:30 pm
Friday 10:30–12:30 pm
Weekly schedule:
Mondays 12:30–2:30 pm
Tuesdays 10:30 am–12:30 pm . <-- Please Delete
Wednesdays 9:30–11:30 am
Register here: https://app.iclasspro.come/parentportal/tumblespot
Register here: https://app.iclasspro.come/parentportal/tumblespot