Back to top
Photography Camp July 6-10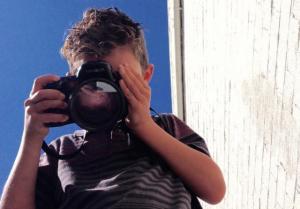 This camp is taught by a professional and your camper will gain knowledge to become a professional themselves. Technical aspects such as aperture, shutter speed and film developing are taught while learning about format, composition, birds-eye-view, and cats-eye-view. S4A has all photography supplies and equipment, including lighting and cameras. If you have a camera feel free to bring, it is a great way to better understand how to use it. Digital and analog techniques are learned. Campers will be working in portraiture, photographing outdoors, and manipulation of photographs.
week agenda:
2 days of pictures taking
2 days of editing and developing
1 day of alternative printing called cyanotype and learning how to transfer photos onto wood.
1/2 day available for ages 5-14, 9:00-12:00
full day available for ages 7-14, 9:00-3:00 (registration reflects 1/2 day pricing, the remaining amount is due the first day of camp)
extended day is available from 3:00-5:00 ($15 each hour). The remaining balance will be taken on the first day of camp.
Studio 4 Art are experts in their field, teaching for over 20 years, and are a true studio for art! We offer age-appropriate projects celebrating each individual. Diversity, creativity, problem-solving, and creating leaders one art project at a time ™ are our goals. WE LOVE ART and what each child brings to their projects making them personal and meaningful. Watch your child shine with pride through their art-making!