Back to top
Redwood Grove Summer Concerts: Tyler Ramsey + Carl Broemel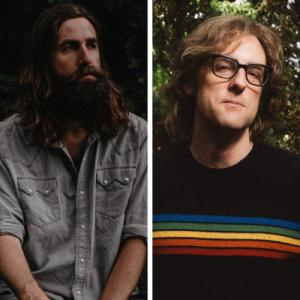 This summer, Carl Broemel and Tyler Ramsey will join forces for the "West Coast Duo Quest Tour" and will be accompanying each other as each plays from their catalog, for a unique live performance and meeting of the musical minds. 
For Tyler Ramsey (former lead guitarist and co-songwriter for Grammy-nominated Band of Horses), living deliberately and with a little space, removed from distractions and the allure of needless consumption, is how he feels most creative and at ease. And while writing For the Morning, his first album since 2011's The Valley Wind, Ramsey tapped into that insulated world where imagination flourishes and sounds for mining are plentiful to create his most realized and regal work yet.
Years before Carl Broemel joined My Morning Jacket — the Grammy-nominated, globetrotting rock band featuring his guitar playing, saxophone solos, harmony singing, pedal steel riffs, and songwriting support — he wrote his very first songs in his Indiana bedroom.