Back to top
San Rafael Pacifics: Women in Sports Night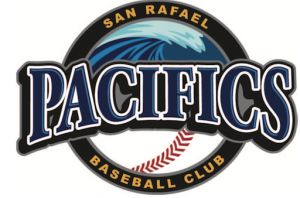 The San Rafael Pacifics Annual Women in Sports Night is a day-long series of events culminates in a baseball game. The event celebrates all women in the sports community and the contributions that they have made to sports.
The day kicks off with a meet-and-greet with women in sports journalism at 3pm. Everyone who attends this event will receive a free ticket to the game later in the day. At 4pm there will be a free baseball clinic for women and girls on the field. Finally, at 5pm there will be a pre-game ceremony to award the Alexis Busch Award—an annual award that recognizes outstanding women who have honored the spirit of baseball. The award is named for Alexis Busch, a Marin County woman baseball player who exemplified the spirit of women and girls wanting to play baseball. This year the award will go to Joan Ryan, a sports journalist.
We would love to have all Marin community members and families come out for the day and learn from some very inspirational women about the sports industry.