Back to top
She Persisted, the Musical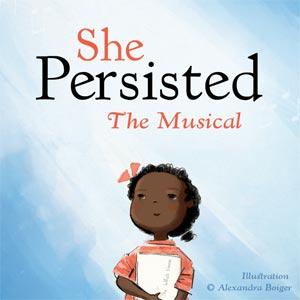 Children's Creativity Museum
This new musical, inspired by Chelsea Clinton's best-selling book, She Persisted: 13 American Women Who Changed the World, tells the story of a fourth-grade girl whose trip with her class to the museum turns into an adventure in time travel during which she meets inspirational women who are overcoming barriers and making history.
Running Time: 1 Hour
Recommended for ages 5 to 12.
Tickets: Adult $34, children (ages 2–14) $30 and seniors $32.