Back to top
Sister Moon Series with Bethany Gurrola
Pomegranate Prenatal Yoga & Parent Center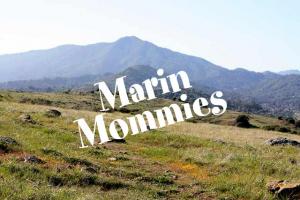 Have you been looking for a way for your daughter to learn about the different cycles of her body, learn the importance of consent, set goals and make new friends? Or has your daughter been wanting a deeper connection with friends, family or herself?
Our 6-week Sister Moon Series with Bethany Gurrola is for 9-12 year olds. Each session is 3.5 hours long and will present your daughter with creative and healthy ways of expressing her ever-changing emotions, goals, and dreams in a circle of support and friendship. The 6-week series is $395. $20 off when you register at least 3 weeks ahead.
We will explore the many ways that people navigate their emotions and discuss the differences between healthy and unhealthy ways to express them with guided conversation, art, crafts, music, snacks, and community. Your daughter will learn to be a peer and support others around her while still holding space for herself. The topics we will be covering throughout the series will include:
- self care tips and rituals
- healthy outlets and exercises for expressing emotions
- discussing the natural parts and functions of our bodies and correct anatomy names
- menstrual cycles & energy cycles we go through during each month
- issues that arise in friendships and family relationships
- the importance and power of consent, boundaries, and trust.
Bethany Gurrola has worked with or been surrounded by children and mothers throughout her whole life. She is a nurturer by nature and is known as Mama B by those who are closest to her. She is self -employed as a Doula Trainings International doula and henna artist. Bethany created the Sister Moon Series in 2016 out of a deep passion to support girls moving through adolescence with grace, confidence, and education. 
Please email shannon@pomcenter.com with questions or talk with Bethany about her curriculum.
*Note: No session on Oct. 7