Back to top
Skate Deck Art Camp-Little Tree Studios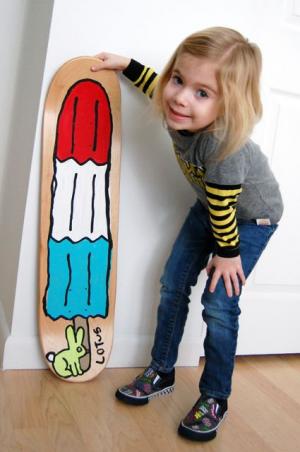 Join us for this fun week of learning about spraypaint, stencils and hand painting techniques to make your very  own skate deck art!  Skate decks can be totally decorative for your room or turned into a usable board!
Each is a professional board is 8" x 31.75" made from maple wood which is lighter and stronger.  They have a medium concave deck with a symmetrical shape works for any skating style. Perfect for Street and Park Skating. Good replacement decks for beginners and various skating fancy moves.
Artists will be able to create stencils of their names, paint thier favorite characters or just abstract designs.
Artwork here designed by Lotus :) So Amazing! Skate Deck Camp is intended for ages 6-13yrs