Back to top
Stroller Tours Asian Art Museum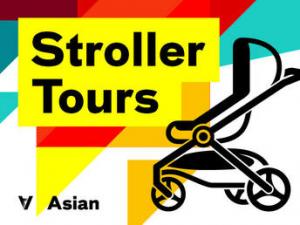 Get together with other moms, dads and caregivers, along with their children, on the first Friday of every month for a docent-led tour of the Asian Art Museum. Tours begin at 9:30 am before the museum opens to the public. Fussy babies are always welcome! 
This month will feature a tour of the special exhibition: Kimono Refashioned explores the impact of kimono on the world of fashion. It includes Japanese and Western designs, men's and women's apparel, and both exacting and impressionistic references to kimono. 
Tickets must be purchased in advance no later than Thursday, February 28.
Adults: $25
Members: $10
Children: FREE