Back to top
Summit Shorty Deluxe Mountain Bike Race + FREE cookout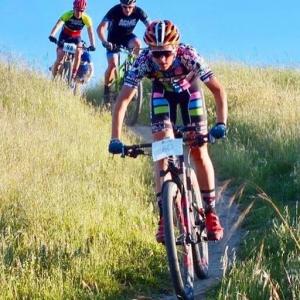 Grassroots mountain bike racing at its best.
For more than 10 years, the Summit Shorty has given mountain bikers of all ages a challenging, fun, local spring race series. Adult and middle school races range from 3-6 laps of our 1-mile course, which includes dirt and paved climbs, bumpy singletrack, a tight switchback, and steep descents.
This is the final race of the season, including series prizes and a complimentary cookout for all attendees and spectators.
Schedule
Arrive at least 30 minutes before your race starts to register and warm up10:00AM - Middle School 6th
10:30AM - Middle School 7th
11:00AM - Middle School 8th
11:30AM - Women's + C Class
12:00PM - B Class
12:00PM - Cookout starts
12:30PM - A Class
1:30PM - Podium
2019 race dates
In 2019, the Shorty will include 5 Wednesday night races and one Sunday race, The Summit Shorty Deluxe. All races will be held at McInnis Park in San Rafael, at the top of the hill above the skatepark.
Wednesday races: April 17, April 24, May 1, May 8, May 15
Sunday race: May 26