Back to top
Tender Tracks Outdoor Nature Awareness Preschool Info Night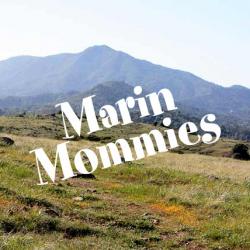 The unique Tender Tracks Forest outdoor preschool program honors and respects the inherent need for young children to have ample time with nature, in order to develop a healthy bond and relationship to the natural world and all who dwell therein. Through stories, songs and explorations, children go on playful adventures into the heart of nature.
Tender Tracks families drop off and pick up their children at Peri Park in Fairfax. After getting settled in the magic school bus, the children begin the journey and adventure of the day by going to one of Marin's many beautiful natural locations. Once there the children then participate in a morning circle with stories, songs, and snack to get ready for the adventures and explorations of the day.
Tender Tracks offers a one day nature Forest preschool program in Marin for three-year-olds on Wednesdays 9 am to 1 pm and a two day program for the four- and almost-five-year-olds on Tuesday and Thursdays from 9 am to 2 pm. Since 1996, Tender Tracks has provided extraordinary learning opportunities for hundreds of young children in the outdoors.
You are invited to join Wendolyn Bird, Tender Tracks Director, for an inspiring evening to learn more about this one-of-a-kind program and how you can reserve your child's space for the fall 2018 school year. The informational evenings takes place on Saturday, February 17, 2018 from 6:30 to 8:00 pm and March 3, 2018 6:30 to 8:30. Please RSVP for location and time.
To RSVP contact Wendolyn at (415) 419-5274 or tendertracks@gmail.com.