Back to top
Terra Marin K-8 - Virtual Tour & Info Session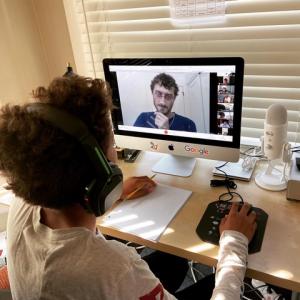 Learn.Grow & Belong with Terra Marin K-8 - VIRTUALLY!
TOUR & INFO SESSION - Thursday, April 16th at 2pm (via Zoom)
Join us for a virtual tour to learn more about our year long core K-8 program, as well as our monthly virtual classes open to all.
Meet our teachers, Head of School and current parents who will share more about our vision, curriculum and community.
Currently, due to Covid-19, all classes take place online. See how we've sucessfully adapted our distincitive program to the virtual space and how we are bringing the human connection into the virtual learning experience.
Register today by emailing our Admissions Director - admissions@terramarin.org. 415-906-2220